Is there anything more adorable than the little pitter-patter of a baby's first steps? If there is, we certainly haven't heard of it!
Having the right footwear for your child at this crucial stage of their development is, unsurprisingly, kind of a big deal.
And while the jury might be out on the best outdoor shoes for them, we can say with some confidence that a pair of little crochet boots won't just look adorable, but will have just the right feeling and level of comfort for your baby. At least, when they are indoors!
With that in mind, here are some of our favorite patterns out there for adorable baby boots that you and your little one are going to love!
Starting this list off with an adorable pair of boots to build for your baby, we have this great little pattern to try out!
For starters, just look at the final product shown in the example. Aren't they just the cutest? They're miniature crocs, for crying out loud! How adorable is that?
Plus, once you have added the little buttons to each boot, they even work like crocs too, with the strap being movable and helping the crocheted footwear to stick to your baby's feet!
Plus, with a guide that is as easy to read as this, how could anyone not want to try making these little booties for your baby?
One of the things that are great about these tiny little crochet boots is that because they're so small, they're often quite easy to make, even for beginners, helping them learn the ropes of this hobby.
Take these parker crochet boots, for example. They're a very simple design and pattern that pretty much anyone will be able to make, especially with the handy guide that this pattern has included!
Plus, this pattern comes in a range of different baby foot sizes, so don't worry about them being too big or small for your little one!
Now, if you want to talk about adorable crochet design, get a load of this particular pattern here!
These particular baby boots come with an extra pattern that allows you to create an adorable daisy pattern on each shoe, thanks to a little silk embroidery that the pattern will also show you how to make.
They're a simple addition that makes for an incredibly classy little piece of footwear while being just the cutest little things as well!
While the silk embroidery might take a little practice getting right, the results speak for themselves, as far as we can see!
These little Mary Jane shoes are instantly recognizable from the other patterns that we have covered, looking a little more like sandals than boots, but still being just as cute and functional as the other patterns have covered.
Plus, this pattern comes in a range of sizes that can cover your little one from a newborn to as old as 12 months! So don't worry about your little tyke growing out of them: There's another size that will fit them just fine!
Pastel pink might be the best color to go with, especially as an adorable accessory for a little girl!
Like we said before, these baby boot patterns make for adorable little gifts to give a loved one that has had a baby in the last year.
And, combine that with their potentially quick crafting time, these make for an adorable set of footwear for a baby that can be whipped u at pretty much the last minute.
The perfect emergency gift!
Plus, these mini little UGG-esque boots are just the cutest to look at, while style is very stylish on any baby!
This next pattern bears a striking resemblance to the croc baby boots that we covered earlier (croc crochet? Croc-chet? Cro-chet? We'll work on the name later).
However, this pattern creates a pair of baby boots that wrap around your little one's feet, making sure that they'll stay on your little one's feet as they crawl and walk around like the little explorers they are!
The scalloped top adds that extra detail that these boots need to be extra eye-catching!
Now, these boots are a crazy feat of crochet design patterning (see also: Easy Cotton Yarn Crochet Placemat Pattern)to pull off, especially this well!
Now, these sneaker-like crochet baby boots do come with a little bit of a learning curve attached to them. You don't get an amazing design like this without knowing what you're doing, after all.
However, the instructions are clear and easy to follow, so it's far from impossible. And once you're done, you'll have a pair of incredibly stylish crochet boots for your baby!
What we love about many of these patterns isn't just their amazing designs (although that's a big part, obviously!), but also the crystal-clear instructions and guides that they often come with.
Take these boots, for example. Not only do they look great, but the guide is there every step of the way with you, giving you helpful tips to think about when making them, such as whether or not you want to keep the button on the side for extra flair, or to simply leave them without for simplicity.
What can we say about this pattern without sounding like a broken record? They're stylish, they're cute, they're easy to make, and they're comfortable for your little one to wear.
We particularly love the little ruffles and layered design around the top of the boot!
Now, if you want to go with a baby shoe design that's a little more out there, these kimono-like baby shoes are the way to go. They're unlike any other shoe we've covered, and look great!
Final Thoughts
So, there you have it!
These baby shoe designs, despite how intricate some of them may get, are all great ways to keep your baby looking fresh in style and comfort in this adorable stage of their lives!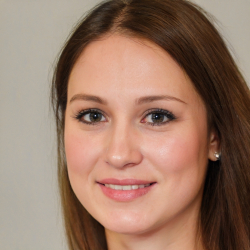 Latest posts by Nancy Adriane
(see all)