The Crinoline Lady motif is based on a popular image from the 1930s that appeared on lots of household linens. The image itself is a lady in a crinoline, which was a structured petticoat.
This motif is still popular today, with people adding it onto all kinds of items, like tote bags and tablecloths. Handily, if you love crochet, then you can make your own crochet crinoline lady motifs!
However, there are so many different crochet crinoline lady motif patterns out there to work from that it can often be hard (see also: Is Crocheting Hard?)to narrow the big list down and find the designs that are best – and most beautiful – to you.
So what can you do?
Well, we've done the work for you! In our interesting guide below, we've got a list of 10 beautiful crinoline lady motif patterns for crochet inspiration(see also: 10 Beautiful Crochet Sunflower Patterns For Crochet Inspiration).
Whether you're making these crochet patterns for a tote bag or something else, you're sure to find designs that you love in our guide!
10 Beautiful Crinoline Lady Motif Patterns For Crochet Inspiration (Beautiful Decoration For A Tote Bag)
We're starting our list off with this bright, vibrant yellow crochet crinoline lady pattern! If you're making this crochet motif to put it on a tote bag, then this is definitely going to make the bag stand out.
Yellow is one of those colors that just pops, visually speaking, and it helps to emphasize the immense crochet detail that's gone into this pattern.
Speaking of the pattern, this crinoline lady has the classic, large crinoline dress. Additionally, she's got two arms that are holding it up, and then a big bonnet obscuring her head.
It's a design that's immediately recognizable. Even though it's simply a yellow shape, you know exactly what you're looking at!
Next on our list is this crochet crinoline lady pattern where the crinoline dress itself is a dazzling white, but the last has orange sleeves and an orange bonnet.
This isn't all, though! See, the bonnet has a delicate white bow that contrasts nicely with the orange, and the reverse happens with the white dress – where there are little orange bows at its bottom.
Better yet, the dress has a few flowers and leaves on it, which really help to bring it to life. The flowers are white and orange, while the leaves are a lush green.
It's details like the flowers and the bows that makes this crochet crinoline lady extra special.
This next crinoline lady crochet pattern is the most difficult and intricate yet – but it's well worth the effort!
Though this is suggested for a pillow case pattern, you can easily adapt it to go on other things, such as tote bags.
The crinoline lady has a large pink dress with frills and white borders.
Additionally, she has a white top, a blue parasol, and a pink bonnet with a blue bow. As you can see, this is a crochet pattern with loads of detail and color, which makes it extra striking!
This is a delicate crochet pattern for a crinoline lady in a blue outfit. The pattern on the dress looks almost like a doily, which makes the image seem somehow more delicate!
The various shades of blue on the outfit are very calming, and the lady even holds a little crochet basket of pink flowers.
Next on our list is this crochet pattern for a crinoline lady with a yellow dress and green top. Green and yellow is a great combination of colors, both playing off each other very well and making this a bright and exciting design.
Better yet, the lady is wearing a multi-colored bonnet. It has yellow, green, pink, and blue in it, and helps to make this crochet creation stand out even more.
This crochet pattern will give you a crinoline lady in purple.
This is an especially vibrant, striking color, and the fact that both the lady's dress and hat are both the same color helps it to stick out even further.
It's got great crochet detail, too! The dress has gaps left along it, to look like rolled fabric as if she's moving. Additionally, the lady holds a green crochet bouquet, and her hat has little flowers of different colors.
A lot of crochet crinoline lady patterns out there are from a side-on view, but this one looks at the crinoline lady from behind.
It may not seem like a big difference, but it changes the feel of the crochet design, as if this lady is walking away from the suitor – or walking down the aisle!
The design uses a brilliant mixture of blues and white, a very calming combination.
Next up, this crochet crinoline lady is brilliantly vibrant, with a multi-colored design. Her hat is yellow, her top is blue, and she has a pink bow at her waist.
The dress though? It's all kinds of colors! Yellow, blue, pink, green, and so on are all present, and they're presented in an almost patchwork style.
Better yet, the last is even hanging onto two strings of bright crochet flowers! This design is a colorful picture of complete happiness.
With this crochet pattern, the crinoline lady wears a pink outfit and is centered in a lush green crochet frame – with roses dotted around it. The gorgeous colors really make this image of a lady in a rose garden pop.
Finally, this is a similar design to the last! The crochet crinoline last stands with a golden frame around her, and there's a cute bluebird on it too.
Final Thoughts
Use our list to find the best crochet crinoline lady patterns!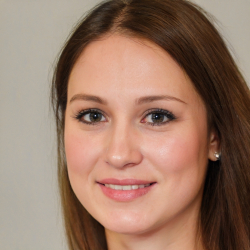 Latest posts by Nancy Adriane
(see all)