It is inarguable that crocheting has skyrocketed in popularity over the past few years. And if the naysayers tell you that it is an activity that is reserved for the elderly or the perpetually bored, kick them to the curb.
Or at least educate them. You would only have to show them a few select samples of the trends from this article to prove that that is not the case. 
Crocheting is back and better than ever with fresh and creative patterns becoming more easily and widely available. And the best part about it all?
They're super easy to do. So whether you are a veteran crocheter or a first-timer, you're sure to be able to replicate these adorable crop tops, corsets, two-pieces, and much more! 
Excited to learn more about the crochet trends taking the world by storm? Then keep reading!
The Current Most Popular Crochet Trends 
Vests
Vests are everywhere at the minute as fashion turns its head back towards the 90s for its inspiration. And while many different 90s styles prevail, in terms of the crochet world, vests well and truly are crowned the ultimate winner.
And what's so great about vests is that there are so many different styles of vests to choose from.
Do you prefer structured and tight-fitting or oversized and cozy? Regardless of your choice, there is a pattern out there for you. 
Below are just a few of the many patterns available!
Color Blocking
Color blocking has seeped its way into every facet of fashion. It's been absolutely everywhere recently, and that includes the crocheting world.
It's one of those fashion trends that never seems to die, it always comes back around at some point. And I must say, I'm certainly here for it and its untapped and limitless potential for creativity and style. 
If like me, you are head over heels for the color-blocking trend, then you need to take a look at the following patterns.
Crop Tops
This a trend you probably already expected to see on this list, they're eternally in style now it seems.
And crocheted versions of crop tops are just adorable – and they go with everything. High-waisted shorts? Yep. Jeans? Yep. Skirt? You guessed it, yep! 
There are so many different styles of adorable, cute, and downright gorgeous crop top patterns out there that choosing just a few was downright painful. But we got there, eventually.
Patchwork 
How adorable are patchwork patterns?
They're so comfy, cozy, and old-fashioned that it's like having one of those can't-breathe-kind-of-tight-cuddles off your grandparents. Just total comfort and security. I'll never have enough patchwork patterns. 
They're also pretty easy-going for our crochet-newbies too, so they're inclusive for everyone! You'll feel like rewarding yourself after each and every square and then all of a sudden – boom – you have a new jumper.
Here are a few of my favorite patchwork patterns that I've made.
Fringe
It isn't just the 90s fashion that's come back around recently. We've seen tons of inspiration from the 70s too.
And is there anything more truly 70s-style than the fringe? From jackets to boots, bags to tops, they just look great on everything. 
They look even better when they've been crocheted. And the good news is that they're also pretty easy to replicate when crocheting too. If you're looking for inspiration, here are my favorite fringe patterns.
Corsets
Period dramas are becoming increasingly popular on our screens as of late, and many of us have begun to covet that regent and classic fashion.
Thus the popularity of the corset grew. And it's not hard to see why. They are so elegant, flattering, and feminine. 
And the good news? They're pretty easy to recreate too. You definitely need to give one of these adorable patterns a try!
Two Pieces
Two pieces are probably one of my favorite trends in general, but there's just something about a crocheted two-piece that is just a level above.
They look so good. You just look so slick and stylish in a matching piece, it's wonderful. 
And then, while making a jacket or a bag definitely feels like an achievement, there's just a new sense of pride in knowing that you created yourself an entire outfit!
Below are my all-time favorite two-piece patterns!
Final Thoughts
And there you have it, the top 7 most popular trends that you need to try. As you can see, crocheting patterns aren't just for the older generation.
Far from it!  All of these trends scream youthfulness and playfulness. And you are sure to look super stylish in any of these adorable patterns. 
Hopefully, now, you should have a pretty large list of new project ideas to try.
Each and every pattern mentioned in this article is absolutely stunning and pretty easy to recreate so they will definitely be suitable for you regardless of your crocheting level.
And if they do seem a little difficult, still give them a go – it's all a learning process. 
So whether you're looking for a fresh and stylish date night two-piece, a 90s or 70s inspired outfit, or a cute top for the summer, we've got you covered.
So what are you waiting for? Get grabbing your favorite pattern and start a new and exciting project today.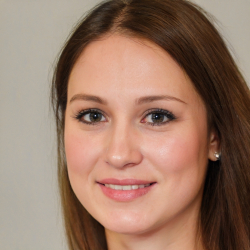 Latest posts by Nancy Adriane
(see all)