We've all been there; We have a ton of yarn left from either a bigger project that we've done, or have noticed just how big your 'emergency stash' is, and that it's getting a little out of hand!
So, what exactly do you do in this scenario? Aside from simply throwing it away (why be that wasteful?) or giving it to another crocheter (what if they also have too much yarn lying around?)
What you need for this is a bunch of projects that are relatively simple to complete, can go through a large amount of yarn, and still feel like nice and completed crochet pieces.
After all, why you might want to get rid of some yarn, you don't want to waste it on something that isn't going to look finished or nice, are you?
Fortunately, there is an item that might just do the trick. One that looks nice as a piece of decoration, and one that is easy to complete: A lovely crocheted feather!
If this sounds like a plan that's right up your alley, then read our favorite feather crochet patterns that you can try out for yourself!
Starting this list with an adorable little piece that everyone is going to love making is this Tunisian feather design.
Tunisia is a fantastic place for drawing artistic inspiration for your crochet patterns, (see also: 9 Beautiful Lace Crochet Patterns For Crochet Inspiration)and it is a lesson that this pattern has taken to heart.
They're the perfect item to add as a beautiful touch to another crocheted item.
By the time you've done it once, there's a good chance that you're going to blow through the rest of your yarn stash just by adding lovely little feather furnishings to every item you have.
With a pattern like this, we can't exactly blame you!
Part of the reason that feathers, and many items out there, are so interesting to make, is the amount of texture they can add to an item.
Take this feather pattern, for example, putting aside the colors that this pattern recommends and uses as an example (which, by the way, looks incredible), you get to appreciate the texture of a good stitch and loop pattern here.
That's part of the reason why patterns like this are so great. They're an experience for both your hands and your eyes to appreciate!
Speaking of texture, a good ridged feather pattern has all of that, and more!
This particular pattern uses more traditional colors to make a more realistic-looking feather, but one that is still a treat for the eyes, and a delight to make.
Plus, the guide for this feather is an easy-to-read, making it a great project for beginners to work on as well. You'll be guided every step of the way.
Time for another great and simple crochet pattern to help you burn through those last few strands of yarn(see also: How To Hold Yarn When Crocheting).
While the audio for this tutorial is in Spanish, don't worry. The English subtitles will also serve you very well and are reliable enough to help carry you through the process.
And, of course, with a good tutorial to follow, this crochet pattern becomes an easy trip to walk through!
If you're looking for a feather that you can accessorize with, then this is the pattern that you should try out!
These are the perfect feathers that can work in pretty much any hippie-themed project that you may have planned out, whether it is for a dreamcatcher or just a plain old bookmark.
Although with colors like these or any others you want to show off, it'll be anything but ordinary!
Now, if you're looking for a pattern that you can complete in a single yarn, this is quite an interesting feather design to try out.
This one looks almost more like a leaf than it does a feather. Still, the result speaks for itself and is a great test of your skill with crocheting as well.
Plus, it's the perfect decoration to add to another item!
These feather patterns and their example use fall colors for creating a colder time of year there, and we love them.
Plus, if you're skilled enough, this pattern can be completed with just a single crochet! How's that for a test of your skill?
Time for a slightly different type of feather pattern.
Peacocks are known for their striking feathers and patterns that decorate them. They've become iconic because of them, after all.
So of course we would want to try out a crochet pattern that lets us make these patterns for ourselves!
Now, if you're looking to decorate yourself and not just another room or item, then you have to try out these patterns for yourself!
These crocheted earring work amazing for not just casual decoration, but also more formal appearances too.
Plus, you can even make these patterns in record time, so there's no excuse for you now!
Finally, for our last quick flash feather crochet patterns, we have this amazing little design.
With a neat little hook at the base of the feather, you can hook this little beauty onto pretty much anything!
So why not give it a try?
Final Thoughts
So, there you have it!
Which of these patterns was your favorite? And which do you think you'll try for yourself?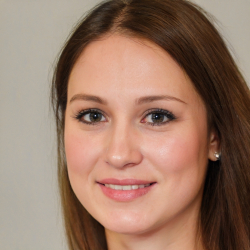 Latest posts by Nancy Adriane
(see all)