Snakes aren't known for their cuddliness, but if you're a crochet fan, you'll understand the attraction of the snake — as a long tube, it's an easy shape to master.
Crochet toy snake patterns are an excellent starting point for those who are new to crochet, while experienced makers can try their hand at fun colors and designs.
We've rounded up 10 of the best crochet toy snake patterns to provide you with plenty of inspiration for your own makes. 
The basic pattern of the snake is easy to master, but we hope these patterns will inspire you to do more.
The Fiber Doodles snake is an easy project for anyone new to crochet who is looking to push their skills a little further. Measuring just under 7 inches, the small snake works up quickly, using an in-the-round technique to create the padded body.
The fiber doodles snake isn't quite a pattern for absolute beginners, but anyone with a few projects under their belt should be able to tackle this snake. The jointed body has plenty of movement and places to grab, so this is a great gift for young babies.
If you're new to crochet, Sammy the Snake is a pattern to provide you with the confidence to push your skills further. The body is an incredibly simple shape, worked up as a tube before finishing as a point.
Thanks to this easy build, you can play around with the overall size of the snake. Keep adding rounds for a longer snake, or remove a few for a quick make.
The basic pattern uses a range of yarns for different colored stripes. An excellent choice for anyone trying to work through a stash!
Small and adorable, this amigurumi snake pattern uses the colors of the pansexual flag to create a bold design.
If you're heading to a pride parade, you can transform this snake into an easy accessory like a bracelet or necklace with a few additional stitches to attach the tail to the head.
With a larger head and a thin body, this snake toy works up quickly. The hardest part is fastening off and on to create the distinctive color bands. But by the end of the long tail, you should have mastered the technique.
Instead of the traditional long and thin snake shape, this amigurumi snake has a cartoon-style construction. The snake consists of two circles making the head and body, with an additional crochet triangle for the tail.
The rounded body is perfect for little hands, but the upright shape transforms the snake into a desk buddy.
To make the snake, start at the head and work down. The tail is a separate piece, sewn on at the end of construction. If you're creating the snake as a gift for a child, make sure the tail is sewn tightly.
A slightly more complex pattern, this crochet snake looks almost real thanks to the twists and turns that are built into the design. These curves can be tricky to create, as you need to use specialty stitches to force the shape.
For that reason, we recommend this pattern for those with intermediate crochet skills at least.
This can be quite a time-consuming make, but the end result is dazzling. Stretched out, the snake measures an impressive 66 inches.
Spencer the snake is an in-the-round crochet pattern that's easy to create and works up to a simple snake that would make an excellent gift for a young boy.
The details are simple, with occasional stripes adding realistic coloring to the body while introducing a bit of complexity to the pattern.
This snake can be created with any gauge yarn, so choose one you're comfortable working with. Small details such as eyes and a forked tongue add appeal to the finished design, without much extra work.
Inspired by the Chinese zodiac, Ayame the snake is a seamless pattern that can be expanded or shortened as you like by adding more rows to the body.
Make sure to stuff as you go, so you can get the body and head fully padded. If you try to stuff at the end, you'll struggle to fill your snake!
This snake has quite a loose body, but you can add personality with some pipe cleaners. Insert them with the stuffing for a body you can bend and shape.
The short and chunky body of this crochet boa snake makes it an excellent pattern for beginners. It works up relatively easily, especially once you've reached the striped bulk of the body.
The stripes have reasonably defined lines that can be hard to achieve, but using a multi-colored yarn can help disguise any errors.
Finished with button eyes and a felt tongue, this snake delivers a lot of personality for relatively little work.
Want a quick pattern that can use up those last bits of yarn and can be whipped up in one afternoon? Try this tiny crochet snake, a palm-sized creation that makes a delightful toy or an adorable shelf decoration.
The design is relatively basic, but the reduced size ensures this pattern isn't the easiest for those new to crochet. But if you have some experience with crochet hooks, you should find this mini snake a relaxing project.
Add a twist to your holiday decorations with a candy cane snake based on this pattern that's perfect for stress relief. Working up easily — provided you know your way around a crochet hook — you can let your fingers do the work while you relax.
Unlike traditional snake patterns, this uses a vertical stripe, rather than horizontal bands. This can make it a slightly harder pattern to alter if you want to change the shape. But experimenting with colors is welcomed!
Final Thoughts
If you're new to crochet, a toy snake is an excellent starting point. The body is incredibly simple, and with most patterns, you can play around with the design to create something that works for you.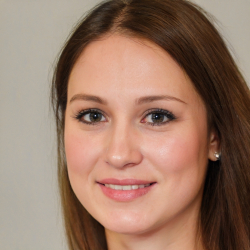 Latest posts by Nancy Adriane
(see all)