Whether you are an intermediate crocheter or a beginner, you will find that making baby booties is a great project to do.
Not only are there different designs and styles to choose from, but it is always fun to create something special for the little one.
In this guide, you will find 10 baby boots crochet patterns that will no doubt give you lots of inspiration. So, what are you waiting for? Let's take a look at them.
For those who want to try making unique baby booties, then this one's for you. This pattern is perfect for beginners, as well as those who are at an intermediate level.
While the majority of this pattern uses crochet techniques, it also involves using macrame to create different types of patterns. The end result is a beautiful-looking clog that will also challenge you when it comes to your crocheting skills.
You can also pick different colors that will complement each other.
Best for beginners, this pattern is straightforward. They are created by using basic crochet skills and make for a wonderful first project.
The booties themselves only take up under half of a skein. This means that if you have any yarn that needs finishing up, then this crochet booties project may just be the answer.
You will need to adjust the size of the hook depending on the baby boot length, but overall it is the simplest pattern on this list.
Another beginner-friendly crochet baby boot pattern is this one. If you are looking for booties that look like summer shoes, then you will definitely be inspired.
The flower embroidery adds a cute finishing touch. You may want to match the color of the yarn with the button, however, you can have fun choosing different colors to use as a whole. Don't be afraid not to choose pink.
You may want to try this kind of pattern once you have mastered the basic booties (above), especially if you are a beginner at crocheting.
The Tali-T-Strap pattern is a take on the classic girl's shoe that goes with the majority of clothing. However, unlike the summer booties above, this pattern is best suited to those with some experience.
You need to know how to use the likes of a slip stitch and working in the round, as well as what crochet abbreviations mean.
The result will be a beautiful baby boot that can be made with any color of yarn.
Another classic type of baby bootie, except these include a folded cuff to give it a lovely finishing touch. The folded cuff is ribbed too, which means it helps to keep the boot on the feet.
You will want to choose a soft yarn to make these extra special. Something like an acrylic yarn that is extra premium is always a good option.
Just remember that when crocheting booties, always add half an inch to give some wiggle room in case the sizing is slightly off.
Wrap-around baby boots with a button are the perfect way to start creating booties. Not only do they look adorable with the scallop edging, but they can be made by those with little crocheting experience too.
When creating baby booties you will need to be aware of the crochet hook size. These boots are best made using a G6 (4mm) crochet hook. If you are looking to size up for an infant, then G6 may be better.
The buttoned strap can be opened, so it is more than just a design piece. It means the booties will stay on the foot securely.
Crochet baby boots that look like sneakers are a must. You can change the colors of the 'sneakers' depending on the gender of the baby too which makes it a fun intermediate crocheting project.
The project needs four different colors overall when it comes to the worsted-weight yarn. If you are crocheting these sweet baby boots for a newborn, then use a 2.5-inch crochet hook for the best size.
This crochet pattern is similar to the one above that also includes a buttoned strap. However, this pattern has a two-tone color due to the beautiful trim.
It also takes up more of a skein too and is best for those who consider themselves to be intermediate crocheters.
The boots are made by working in the round, so practice this technique first to get them right.
The crocodile stitch produces a unique pattern when used. However, it can also be used to make simple yet effective baby booties.
To make the booties in a bigger size, just use a larger hook or thicker yarn. You can also increase or reduce the number of rows crocheted too.
For something a little different, why not try crocheting some unisex kimono-inspired baby booties? It is a great way to make something unique, as well as use a variety of colors within a project.
However, this pattern is for those who consider themselves to be intermediate or advanced when it comes to crocheting. The crocheting process is a little more complex than some of the others on this list.
Make sure to give this pattern your full attention as you will need it to get the crocheting just right. But when you do, it is worth it!
Final Thoughts
Now that you have seen all 10 of these beautiful baby boots crochet patterns, it is no wonder that you are ready to get going with your next crochet project.
Fortunately, there are so many types of baby booties that you can crochet, that you will find the inspiration to create something unique for the little boy or girl in your life.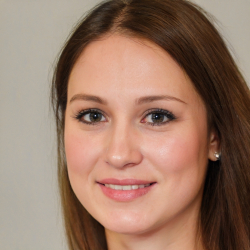 Latest posts by Nancy Adriane
(see all)