A mesh bag is quite a simple bag in its appearance, yet it does the job. Due to the bag's simple construction, there is a broad range of patterns and designs that you can incorporate into the bag.
If you love to crochet, then creating a mesh bag is a great project to take on.
A mesh bag can include either no closure or a simple string closure to keep all your items inside safe. However, as there are lots of patterns out there, you may not know which one will suit your skill levels.
In this article, we have collected 10 beautiful mesh bag crochet patterns that should hopefully inspire your own crochet creations.
Mesh bags are a really versatile and useful item to own, so why not create your own? Read on to discover the top 10 patterns for you to try.
The Chevron bucket mesh bag is the ideal size and simple to create. The pattern starts out as a round bottom crochet bag pattern before switching to a chevron pattern to make the bag's sides.
The drawstring eyelets are made at the top of the bag, and a picot border completes the design.
Technically, there is a lot to think about with this pattern, which makes it more suitable for confident or intermediate crocheters.
This crochet market tote bag is a really practical and enjoyable project since it has strong handles and an expanding mesh pouch. A step-by-step video tutorial is provided alongside written instructions to help anyone complete this pattern.
Every stitch is clearly explained for all abilities to understand how this pattern comes together. 
Mesh bags are really versatile, and this pattern can help you make a strong laundry mesh bag. All you require is worsted weight yarn, a 3.5 mm crochet hook, and a tapestry needle.
This pattern begins with a circular base which is then built up. Although, you'll notice that the pattern is broken down into sections, so you can clearly see what you need to do next.
This pattern will provide you with written instructions, alongside numerous images, to help give you an idea of what your bag should be looking like at each stage. It is perfect for beginners wanting to try to crochet their first bag.
What a lot of people enjoy about this pattern is that it creates a stretchy bag. However, the handles are thick, which makes the bag feel much more supported.
This mesh bag starts off with a circular base which you build up from. The peacock stitches create a great design and pattern on the bag, which can be achieved very easily.
You will need a 5 mm crochet hook and weighted cotton. It is up to you which colors you decide to use. All the instructions are presented clearly, so anyone can easily follow along.
This colorful mesh bag is created from the base of the bag up. The pattern itself creates a bag that is around 14 inches in height. The strap is around 22 inches long, but the pattern also suggests tips on altering the size of the strap as well.
Pattern Princess has provided this pattern for a very large mesh bag, which only requires one yarn cake to create. Since this bag is so big, it is recommended that you use a very lightweight yarn.
This one-piece crochet bag pattern has a semicircle shape that gets larger as additional rows are added. The double crochet and puff stitches are the crochet techniques utilized in this pattern.
Simply keep crocheting, reducing the number of stitches with each row, until you reach the desired width and length.
To make this bag, you will need fairly stiff yarn to create a sturdy structure. Making this a seamless crochet bag pattern, you will work from the bottom up while creating the lace pattern in the round.
Use a stitch marker to keep track of the beginning and end of each round as the pattern is repeated four times. Hence, as this pattern can become a bit confusing, it is more suited for confident beginners.
The Meemanan mesh bag asks you to use cotton hemp, so the bag will be lightweight but strong. There are also two size options for you to choose from for the bag and handle, thus you can make a bag that fits your size and needs.
The instructions are written out very clearly, but you do need some experience in crocheting to fully grasp this pattern. You can use any colors that you like to create a really personal mesh bag.
This market bag is lightweight and practical, with French influences. For a fast trip to the farmer's market or flea market, it is the ideal size. Without the straps, the finished dimension is roughly 16″ x 14″.
An experienced beginner can successfully complete the pattern because it is simple to understand. You will need to understand chain, slip stitch, half double crochet, single crochet, and double crochet to complete this mesh bag.
Conclusion
Mesh bags are super versatile things to have, and as you can see they are quite simple to make. There are lots of interesting designs out there, and you can customize the patterns to suit your style.
We have provided the 10 most beautiful mesh bag crochet patterns, that we hope have inspired you to crochet your own mesh bag.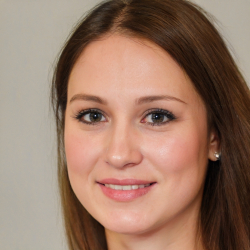 Latest posts by Nancy Adriane
(see all)