When it comes to crochet, a lot of people enjoy creating sunflowers as they are bright and cheerful things to look at.
Their long bright yellow petals and vibrant green stalks are really simple to create. In fact, sunflowers are one of the first patterns that many people, new to crochet, have a go at. 
If you are looking for inspiration, we have pulled together 10 beautiful crochet sunflower patterns that you may like to try yourself.
Are Sunflower Crochet Patterns Difficult?
Sunflower crochet patterns are quite easy to follow. You can make sunflowers in a range of sizes, with or without a stem, to adorn various items.
Certain patterns are much easier than others, but with practice, you will be able to complete all the patterns we have listed below. 
This pattern is incredibly easy to follow, which is ideal for anyone new to crochet. For this pattern, you will be crocheting in a circle. You will have to create a magic ring, but the video instruction offers you simple guidance on how to complete this.
You can easily make a large amount of these mini sunflowers in no time. Then, once you are comfortable, you can try playing around with different colors.
You may wish to add these sunflowers to hairbands, bags, quilts, or clothing to make a real fashion statement.
If you are looking to create a much more realistic pattern, then you may wish to give this one a go by Mora Crochet. While a lot of crochet patterns only focus on the flower face itself, this one allows you to create the entire plant.
You can make this sunflower any size of yarn that you wish, using the matching crochet hook size. Thus, you could create a smaller sunflower to be used as part of a decoration or hairpiece. Or you can use larger yarn to create a bigger sunflower to display.
On the outside, this pattern may look intimidating, yet even beginners will be able to complete this pattern. Once you get the hang of one, you should be able to create a bouquet of smiling crochet sunflowers.
It is suggested you use Read Heart Super Save Solid yarn, and you will need a 3.75 mm hook. This one-size pattern is only a couple of dollars, so it's worth giving it a go.
Create a large sunflower blanket that will brighten up any space. This pattern will definitely take you a lot more time, but it is a great first project to have a go at. Since this blanket is broken down into squares, it is a lot easier to compete, which makes it perfect for a beginner.
In the pattern, 24 squares are created, which helps to make a nice throw. Although, you can customize this and make it bigger or smaller depending on what you wish to use the blanket for.
Crafted by Cat, has created this really beautiful sunflower tote bag pattern for you to try. This sunflower granny square bag is a wonderful project for any beginners who wish to start developing their skills.
Thirteen granny squares are sewn together, then straps are added. To fit your style, you can change the strap's color and length. As this bag is broken down into squares, it is much easier to create than you first think.
For readers out there, you may like to make your own sunflower bookmark. This project will take only a few hours and is ideal when you have leftover yarn that needs to be used up. With this pattern, there is a clear YouTube tutorial that you can follow if you do get stuck,
We have another blanket pattern for you to consider. This pattern will help you to create a bright and elegant sunflower blanket. Once again, you can alter this pattern depending on the color that you use and how many squares you wish to make.
The base of this pattern consists of 42 small squares which are joined with a zigzag joining method. The instructions are clear and detailed, so you shouldn't have any problems following this pattern.
Raverly have created this super handy yet vibrant sunflower coaster crochet pattern. Due to the multiple layers and the three stitches employed, this pattern is more suitable for intermediate or confident crocheters.
This pattern allows you to create coasters that are the perfect size for any mug. The base of your mug will fit within the center of the sunflower.
When it comes to your big day, why not have something a lot more personal and crochet a bouquet of sunflowers? Otherwise, these sunflowers are large enough for you to place in a vase and show off.
This pattern is a bit advanced, so it isn't ideal for beginners. In addition to that, the instruction uses a lot of abbreviations, thus you need to be aware of what all of these are and mean. Although, there is a table for you to follow.
This is a very minimal bag pattern, with one large sunflower at the base of the bag. Anyone will be able to follow this very simple pattern, which will create a really useful bag. You'll create a drawstring closure, which is strong and sturdy.
Conclusion
Crochet sunflowers are one of the easiest patterns you can follow. They are very vibrant patterns that can be used to create a wide variety of projects. These sunflower crochet patterns are ideal for beginners or anyone looking to create something a bit different.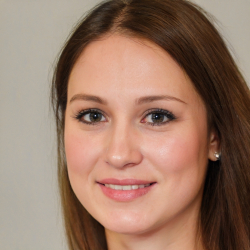 Latest posts by Nancy Adriane
(see all)