Crochet has come back into fashion as recent years have taught everyone to slow down and relax. But just because we are trying our hand at vintage activities, that does mean we should stick to socks and scarves.
Embrace more complex creations like doilies instead! They are simple enough for beginners to enjoy, yet complex enough to keep enthusiasts entertained.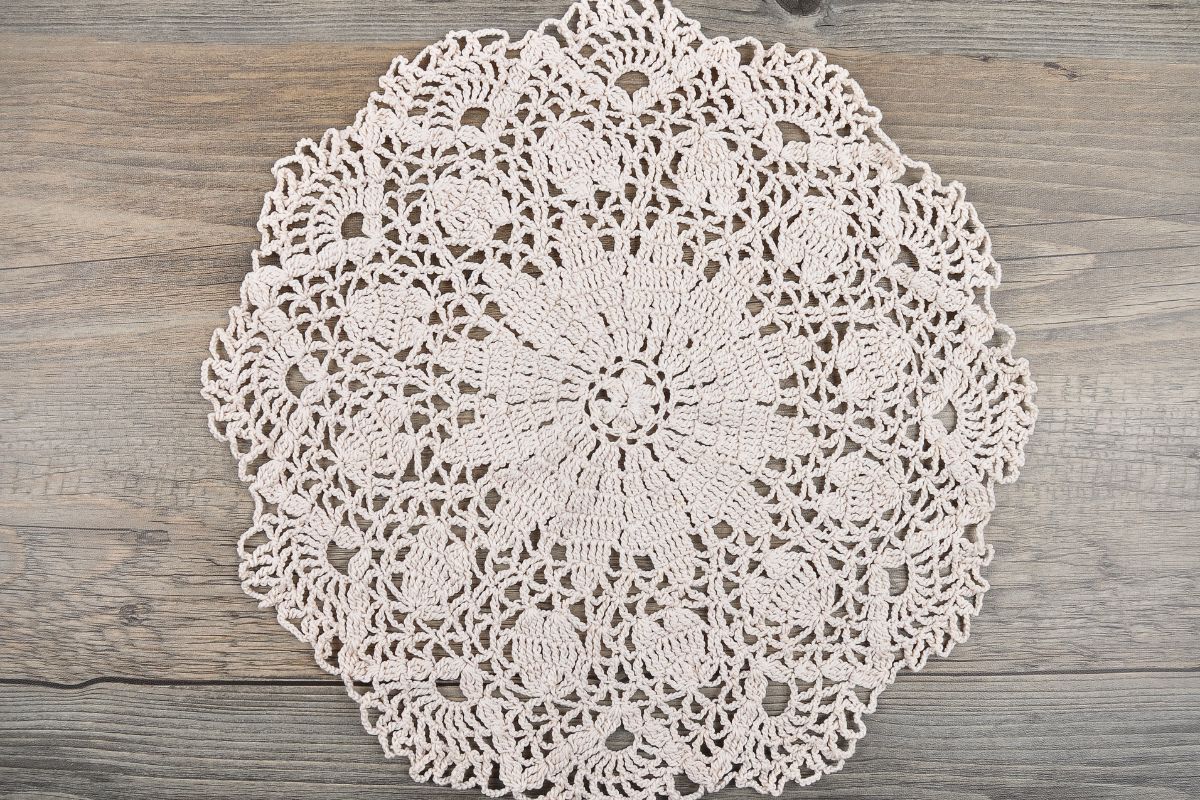 One of the best patterns to try is the pineapple doily. They can be intricate with delicate details or thick for more simple patterns. Either way, you will create mesmerizing artwork which is functional, pretty, and doesn't take up too much space.
What Is A Pineapple Doily Pattern?
A pineapple pattern doesn't necessarily refer to the iconic yellow bulb or the green ferns. In fact, if you didn't know it was called a pineapple pattern, you probably wouldn't have guessed the correct fruit.
The pattern tries to represent how a pineapple grows, and the somewhat oval shape of the fruit.
In the end, you'll be left with a beautiful bulb with small oval shapes which are similar in texture to a pineapple body. And surrounding the bulb are "spikes" encased by the pineapple "leaves".
Regardless of whether you can see a pineapple in the creation, the style is still beautiful and delicate.
Are Pineapple Doily Patterns Difficult?
Beginners often struggle with the pineapple doily pattern simply because it's intricate. However, the pattern is considered easy for intermediate crocheters.
If you consider yourself a beginner but have mastered simple patterns, try this one to advance your skills even further.
This doily design by Threadwerx follows the vintage pattern of an original pineapple design. It's a delicate and slightly difficult pattern to complete, but the instructions help clarify some of the confusing parts.
The finished product will be 23.5 inches in diameter and you'll need steel hooks at size 16.
This pattern by BCFunkFactory offers a single pineapple motif in their download. With the reduced design you can add the doily to pre-existing designs or practice the shape before committing to a larger project.
It holds the classic shape in its purest form and is a perfect way to introduce yourself to the new pattern.
Lady Crochet's design creates a thicker version of our first suggestion. Instead of leaving large gaps creating an aesthetic of delicate sophistication, this version creates a thick swirling center that branches off into pineapple segments.
The effect is warmer than Treadwerx's concept and creates a spark of movement.
These pastel doilies by Handmade By Raine are just as delicate as Threadwerx but smaller. The final measurements will be just 15 inches in diameter (if you follow the pink design) or 13 inches in diameter (if you follow the green design).
If you don't know how to increase or decrease a pattern's size, Handmade By Raine's instructions shows how the same design can be enlarged. You can use this knowledge to change the sizes of previous patterns you have already tried.
Crochet Memories' design is very different from the other patterns we have suggested so far. The first difference is the layers. Because of the floral pattern, some aspects of the doily are raised to create beautiful flower heads.
The second difference is the center pattern. It starts as a flower, has 5 border changes, and then reaches the pineapple pattern before ending on the final flower design.
This pattern is the hardest one on our list so far.
All of the designs have been circular so far, but that size doesn't match every countertop. If you need an oval-shaped pattern, follow the instructions by Toad Hollow Presents.
This creator found vintage patterns in manuals from the 1950s and re-typed them for millions to enjoy. They also include images of their creations using the pattern described so you can see the end result in clear definition.
The flowers in Crochet Memories design were raised, creating a beautiful pattern, however not every surface has space for that extra decoration.
If you like the idea of flowers around your pineapple pattern but don't want a 3D effect, try this digital download by My Angel Crochet Shop. The flowers lie flat against a surface and draw your eyes to the decoration.
Heading back to more traditional shapes, this design by Dolia Galina Crochet creates the classic pineapple pattern and uses the stems to place each "fruit" in a diamond-like pattern.
The finished product will measure 14 inches in diameter, and you'll need a 1.5mm crochet hook with a cotton 250-yard thread.
Vintage Pattern Cloud creates a 5-pointed star in its design. It's a 1990s pattern for a small doily around 12 inches in diameter.
Unfortunately, their instructions are slightly long-winded, but if you're only looking for inspiration and already know how to create the pineapple pattern, then this star shape could be all you need.
In this final design, you'll see a large circular center, bordered by two layers of pineapple motifs. The original design then becomes the second border, and its pattern ends with another pineapple layer.
This is a complex pattern but if done correctly, you'll end up with a beautiful design. Ideally, intermediate or well-versed crocheters should attempt this concept, while beginners may benefit from other suggestions we have offered.
When you're feeling adventurous, head back to this design.
Final Thoughts
Ideally, you should start your pineapple doily journey with our second suggestion. You'll learn the central part of the motif and can add it to other projects you are already working on.
Once you get the hang of the pineapple design, play around with layering, space out the patterns, and change the sizes. Each of our suggestions above offers a different way to incorporate the pineapple shape, so make sure to consider them all!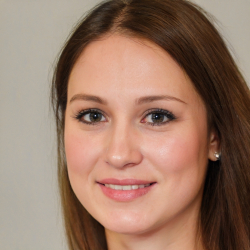 Latest posts by Nancy Adriane
(see all)