Crocheting is a hobby that, once you pick it up, will be hard to put down!
The ability to create pretty much any household soft item with your own two hands is a feeling that can't be denied.
Once you get the hang of it, you'll soon be crocheting pretty much everything, from scarves to hats, to sweaters, and even whole blankets!
However, one of the items that you'll also find that you can make is soft yarn toys, something that is both entertaining toys for kids and beautiful decorations for adults.
Today, we're going to cover what is perhaps one of the most popular types of animal toys that are often made from crochet patterns: The snake! Not the scaly, creepy kind, but soft small, cute and cuddly versions that these patterns make!
Starting us off with an adorable little pattern that anyone can try, we have this little fiber doodle model of a snake.
This pattern is incredibly simple, and one that pretty much anyone with a crochet needle can follow!
And the resulting crochet snake is nothing to stick your nose at up, either.
It's an adorable, almost pot-bellied little guy that just wants to be hugged and played with! The cartoonishly large head also helps turn what would otherwise be an animal that many of us would fear.
I mean, come on, how could you be scared of this little face?
The perfect soft toy for kids, and an adorable little set piece for a shelf for adults too!
This particular crochet pattern is the perfect toy that can add a little extra color to your kid's bedroom and playing space!
The pattern can be made using simple crocheting methods that the PDF pattern that this snake design comes with can show, you.
Plus, just look at this little guy! It's a little miniature rainbow of colors for your shield to enjoy.
Just make sure that you don't overstuff it when finishing up, and this will be an excellent cuddly toy for any small child to own!
Staying with the bright colors for a little while longer, this white and gray crochet snake is another snake pattern that is bright and bold, though this time with an almost winter-themed color scheme and pattern!
Plus, there are plenty of options for you to customize this pattern to your tastes. You can either just stick with one of the standard colors, or try something different!
Okay, so technically we're pushing the envelope a little when we're counting this particular pattern as a snake 'toy'. It's more on the scarf side of crocheting!
However, we dare you to name a small child that wouldn't love a good scarf as colorful and textured as this one here. Especially if they are a child that loves animals and the natural world!
Plus, it's a great way of making sure kids wear their scarves and other warm clothing when out in the cold.
And if you've tried to get a child to wear something they don't want to, you know how helpful this is!
This is an adorable snake pattern that is either the perfect way to represent yourself or to show your support and openness toward the LGBTQIA+ community.
The colors of the pansexual pride flag already lend themselves to a fun and somewhat whimsical aesthetic, so this adorable snake design is perfect for this color scheme!
We're particularly in love with this crochet pattern design.
The bright, yellow underbelly, paired with the warm red top section, comes together to make a snake design that is just begging to be cuddled by a small child!
Plus, with the two-layered design that this snake uses, it's a great way of testing your skills a little more.
If you love snakes, but want a snake design that stands out a little more from the rest of the noodle-shaped crowd, we cannot recommend this silly cobra crochet design!
The cobra hood on these patterns adds an extra layer of detail that you can make and test yourself with, and help this pattern cut a more distinct shape and silhouette from the long, slender shapes we've shown so far.
Plus, one look at those googly eyes is all we need to want to make this pattern for ourselves!
However, if you want to stick with a classic snake figure, but still want something that looks distinct, this is the adorable snake crochet (see also: How To Crochet A Frog)pattern for you!
Their cartoony proportions mean that there's no chance of mistaking these little guys for real snakes.
Plus, the bright red colors that might otherwise be scary are made into something far more wholesome than their real-world inspiration could be!
Going in the opposite direction, this crochet pattern decides that it's bored of cartoony snake patterns and decides to go the more realistic route.
At least, as realistic as crochet can get, of course!
The natural green and brown colors mean that this snake is a lot easier to mistake for the real deal (at least from far away) making for an adorable soft snake toy that can also double as a way to play a harmless prank on someone!
(Just make sure that they aren't carrying anything first!)
If you're looking for a crochet sake pattern that mixes bright colors with something that looks a little more natural, then you need to try out this design for yourself!
The natural curves and winding body look great with the bright, almost cartoon-like colors and patterns
(This is kind of funny, considering that this pattern is based on a real snake!)
Final Thoughts
So, there you have it.
These are just some of the many excellent crochet snake designs that you can find out there. Once you've made all of these ideas, you'll be free to pick and choose even more in your searches for your next fix of crochet projects!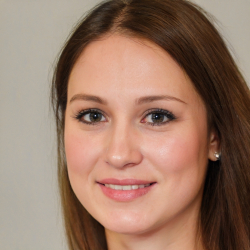 Latest posts by Nancy Adriane
(see all)