If you are interested in creating plushies, then you might want to try one of these beautiful crochet patterns for a galah puppet.
While they might seem intimidating to try at first – especially if you are a novice – they are challenging in a good way.
Get ready to up your crocheting game with 10 of the best galah crochet patterns.
This crochet galah amigurumi bird pattern is suitable for those who are at an intermediate level, rather than a beginner. However, if you are a confident beginner, you may still want to give this crochet pattern a go.
It does involve adding 12mm safety eyes, and you will need to use a tapestry needle. This makes this pattern more involved than usual.
A 3.5 crochet hook will be best suited to this pattern. While the colors are pink, gray, beige, and lighter pink, you can change these to suit your own tastes.
This fun-looking crochet galah pattern involves an intermediate level of crocheting skills. While basic crochet stitches are involved, you will need to understand the technicalities of putting them together.
4mm and 2mm crochet hooks are essential to complete the job, as is a yarn needle for the finishing touches. 30g of dark pink worsted weight (10 ply) is recommended for the base of the body.
You will also need 3 other colors to make up this beautiful galah crochet pattern.
Rosie the Crochet Galah pattern is a wonderful example of crocheting a plushie. However, just like the above patterns, it is best for those who have intermediate skills in crocheting.
To get the best finish, use a 4mm crochet hook along with a medium-weight yarn. You can then stuff the galah bird with around 80g of fluffy filling. Just don't forget the plastic eyes!
Overall the size of the galah bir will be 9.8 inches from top to bottom.
Brian is a little different from the other crochet galah patterns because he also has long legs. This will make him approximately 10 inches in height when finished.
While it is not a suitable beginner-level crochet pattern, it is good for those who have some crocheting experience under their belt. For most people, it will take around 5 hours to fully complete.
A 3mm hook is best used on this galah pattern, as is a wool needle. You may find it tricky to do the legs if you choose a bigger crochet hook.
This crochet amigurumi galah bird pattern is another one best suited to those with intermediate crochet skills. It is put together in parts, such as when you need to stuff and attach the tiny beak, or the wings.
You may need to straighten out the claws once you are finished. To do this you can spray the claws with water to straighten them. Place the galah to air dry on a towel out in the sunshine if possible.
If you are wanting to try something a little different, then this 2D galah pattern is for you. While aimed at an intermediate level of crocheting, it may be a great pattern to learn how to attach different colors of yarn together.
You will need to crochet some parts separately, such as the wings and feet. Also, you will work best using a 1mm hook as there are some fiddly parts that a bigger hook will not do well with.
If you are a beginner when it comes to crocheting, you will be happy to know that there is a galah pattern suited to the beginner level. This particular galah crochet pattern includes simple stitching techniques.
You may want to choose a 50g ball per color, along with a 3.5mm crochet hook. The overall finished galah is approximately 5.5 inches tall.
This is a great starter pattern for those wanting to get into making cute plushies too.
If you want the simplest pattern when it comes to creating a crochet galah, then this is it. However, it is no less impressive compared to the rest. It is however perfect for those who do not have the biggest experience when it comes to crocheting in general.
You will need to work with 2.5mm and 4mm crochet hooks, as well as a size 4 medium-weight yarn. It does use plastic eyes, but you can also sew in black wool eyes if you prefer.
Gigi the Galah is a cute crochet pattern that is great for those who are beginners to intermediate. So long as you know the basic stitches of crochet, then you will be able to create this wonderful pattern.
It uses stitched eyes rather than plastic. A lot of the patterns use plastic eyes, though this is less safe when given to children.
8 ply yarn is suggested for this pattern as a lightweight wool to work with.
To create this wonderful galah amigurumi pattern you will want to choose a lightweight yarn in the colors light and dark pink, gray, and black. The 8 ply yarn should have a gauge of 22 stitches – just remember to use a 2.5mm crochet hook.
The finishing touches come in the form of cute plastic safety eyes. Or, you can even try sewing some black yarn if you plan to give this plushie to a young child.
Change up the colors if you want something extra colorful!
Final Thoughts
As you can see, there are many different galah puppet crocheting patterns to try. For something like this, it is best to seek out a pattern that matches your skill level.
If you found it too easy, then look for a pattern with a slightly more challenging edge. However, just remember that it is all about crocheting the things that you love.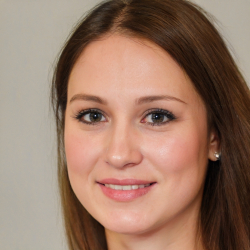 Latest posts by Nancy Adriane
(see all)