When the summer heat sets in, you might assume it's time to put the crochet hooks down. Not so fast!
Although we might associate skeins of yarn with winter wear, these crochet beach cover up patterns prove that crochet can be used to create summer stunners.
Crochet beach cover up patterns tend to use simple construction paired with attractive stitches for breezy items that are perfect for throwing on over your bikini.
Discover some of our favorite crochet beach cover up patterns with this guide.
13 Inspiring Crochet Beach Cover Up Patterns
Want to stay cool on the beach? Check out these crochet patterns.
With an open stitch for breathability and a loose fit, this cardigan-style beach cover up is perfect for hot days.
The simple repeating stitches make this an excellent project for an advanced beginner, especially as the loose fit can hide any crochet accidents.
Available in sizes S to 5XL, the pattern can be adjusted to achieve the perfect fit. As is, the sizes are loose, allowing the cover up to double as a blanket.
But if you prefer a fitted look, simply reduce the number of stitches in each row. Thanks to the basic shaping, it's easy to alter the size to find the look you desire.
The Summer Waves tunic is a cozy beach cover up that will keep you comfortable as you cool down after a swim. The tunic has a slightly loose fit, acting as a pullover, and a tighter stitch to keep the breeze out.
For extra coverage, the tunic can be lengthened by adding stitches to the foundation chain in increments of 10.
The Summer Waves tunic uses a combination of trinity stitch and open wave stitch, two specialty stitches you might want to practice before starting your cover up!
Fell in love with this pattern? The same basic design can be adapted into a cardigan or top, with just a few minor adjustments.
Taking you from the beach to the beach bar, this longer crochet cover up is shaped like a dress. The airy design keeps you cool in the heat, while the added length gives the look versatility.
The cover up is made from a front and back panel that are seamed together to create a dress. Best for advanced beginners, treble crochet stitches are used to form the open panels that make up the front and back.
The dress is given definition with double crochet at the side, arms, and neck before the panels come together with a backstitch and mattress stitch.
Channel your inner hippie with this boho-style beach cover up. A tunic design, the loose fit is comfortable for covering up damp swimwear, but it also looks good over a tank top or summer dress.
The Sandy Shores cover up uses a variety of stitches to create a textured design, so we recommend this pattern for those with intermediate crochet skills.
The pattern also includes instructions on how to make a cord for the closure, but you can try a store-bought alternative for a different finish.
This is a looser fit garment, so make sure to check the measurements before you start making.
A cardigan-style cover up, this fun design uses three panels in different colors to create a flattering ombre effect. Worked in rectangles, this is a good pattern for advanced beginners looking to test their skills.
By using rectangles seamed together, it's easy to create shape and form in this stylish garment. The seams also help provide structure, so this cover up can withstand multiple trips to the beach.
You can experiment with different colors when creating this cover up, but make sure the two main panels match. They act as a mirror image of each other, to create that ombre finish.
The Atlantis beach cover up is a tunic design with a bobble stitch finish that brings visual interest. Made from two long panels that are stitched together, the easy construction allows you to focus on getting the finishing details just right.
The cover up is given texture from the alternating rows of treble crochet and half double crochet.
Crocheted with one strand of yarn, this tunic provides plenty of coverage while remaining light, so the wearer stays comfortable. Designed to have a loose fit, it's easy to adjust the pattern for different sizes.
If you want a beach cover up that can double as a cardigan in spring, then you'll love this Lacy Days crochet pattern. The lace-style stitching creates a feminine finish that looks delightful paired with swimwear or casual clothing.
The pattern works up quickly, with two panels forming the basic construction. Working from the side across, the panels are laced together at the back for a practical seam that also looks good.
The sides are seamed together with openings for armholes, to simplify the construction. A feather belt adds a flirty final touch. 
Combining cover up with poncho, we love this pattern for those cooler days at the end of the summer. The long sleeve design offers warmth when the breeze kicks in, while the looser fit ensures you stay cool in the hot weather.
This pattern is crocheted from the neck downwards, creating an A-shape. This is slightly unusual for a cover up, and a harder construction to master.
You begin with a yoke, before the piece divides to create the body and sleeves. Working in the round, you'll gradually see your garment come together.
The lines of the lace-style crochet will continue across the design, creating a polished look when your poncho is finished.
The Cameron cover up beach cardigan uses repeating rows of triangles to create a cover up that is very on-trend.
The geometric style is both fashionable and practical, as it provides coverage while allowing the breeze to pass through.
The construction of this garment is super simple. It's made from two matching panels that are seamed together.
The final garment has a loose fit, and there are minimal size options available. However, once you've worked a few rows, you should be able to adjust for your size. 
Be careful with the gauge, as it affects the final size of your garment. We recommend crocheting a few rows to test the gauge before you start.
The Peachy bikini cover up looks tricky, thanks to the combination of crochet and stitch techniques, but it's actually an easy pattern to work up.
Don't be put off by the combination of filet crochet techniques, long stitches, and slip stitches! 
The Peachy cover up uses the US Double Treble crochet stitch to create an eye-catching neckline. This looks difficult, but once you've had a go at the technique, it's really easy to do.
Create these stitches in a contrasting color to emphasize your mastery of the crochet hook, and to add some shaping to the loose-fit garment.
If you're looking for an easy cover up pattern, they don't come more simple than the Easy, Breezy crochet garment.
It's worked as just one big rectangle, with space for your head to go through and an i-cord to give it some shape. A hi-lo back-to-front creates some visual interest without adding difficulty.
The loose fit is very forgiving, but the pattern is also incredibly easy to customize. You can make it longer, take it shorter, keep it loose, or tuck it in tight.
You can also have fun customizing. Try a few tassels at the base, or finish your cord with a feather.
The mesh look of this crochet sweater cover up should give you an idea of just how simple this pattern is.
Even if you have extremely limited experience with crochet, you should be able to complete this easy-to-follow pattern.
Basic doesn't mean boring, and we love the airy fit of this crochet sweater.
The open mesh of the body is perfect for covering a swimsuit, but you can adapt this sweater for day-to-day use. In a bright color, it would look excellent over a tank top!
Taking you from the beach to the restaurant, the Lacey Petals jacket cover up is versatile vacation wear for the light packer.
It uses a repeating flower motif to add some weight to the design while keeping the overall construction loose and airy.
The Lacey Petals cover up is formed from 8 flower motifs that are joined using the as-you-go method. This is the quickest way of creating a garment from the flower pattern, even if it isn't the easiest method.
The final assembly can also be tricky, so we recommend this pattern for those with intermediate skill.
Final Thoughts
Beach cover ups are a practical test for your crochet skills. The simple construction allows you to experiment with stitches, while the looser fit ensures you don't have to worry about the sizing.
We hope these patterns have inspired you to get making!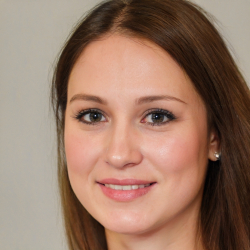 Latest posts by Nancy Adriane
(see all)