If you are looking to create a beautiful crochet Christmas napkin holder, then you have come to the right place.
Here you will find 10 of the most beautiful patterns to try, no matter your skill level.
So, with that in mind, let's take a look at them!
Nothing says Christmas quite like Santa Clause. This beautiful crochet Christmas napkin holder is great for those who are beginners at crocheting.
The reason for this is that you will only be using slip and chain stitches, as well as single stitches.
The gauge of this pattern is not done in the round, and instead as a flat swatch.
You will want to seek out a fluffy white yarn for the trim on Santa's coat. A size 5 fleece yarn will do the job, otherwise use a worsted weight of 4 yarn for the rest.
If you would prefer to do a ring-style napkin holder, then this crochet pattern will be right up your street.
It is an easy crochet project to do and is suitable for the beginner. However, you will need to know how to create a skip stitch. You will also be working in the round on this project.
You can also have fun creating your own embellishments too, rather than just adding a holly. It can be a fun creative project to do when challenging your own crochet skills.
While not a holder per se, this napkin dispenser can be left in the middle of the table at Christmas time.
In this crochet pattern, you will want to ensure you are counting your stitches correctly to get the right sizes needed. However, this means you can make it bigger or smaller depending on which you would prefer.
To start off the project you will be using a slip knot, so it makes sense to get this skill down to a T. However, the basics of this napkin holder are a few granny squares and a cute Santa-inspired motif.
This cute Christmas glove napkin holder pattern can also be manipulated to make other items, for example, Christmas tree decorations.
A single red skein will make around 8 gloves in total. You will also need white colored yarn to crochet the snowflake motif. Once finished, the glove is 6 and a half inches in length.
It will be best to use crochet hooks that are sized at 3.75mm and 5mm for a great finish. The smaller hook will be used for the snowflake motif which you will need to sew onto the glove, rather than crochet.
If you are comfortable crocheting in the round, then this pattern for a Christmas acorn napkin ring holder will be perfect for you. For each yarn ball used (which will be three colors), you should be able to make 3 napkin holders.
This is because in total you will need 41 yards, 35 yards, and 35 yards for each color of the Christmas napkin holder.
All-in-all, it is a great project for those who are at the beginner level and beyond.
This crochet napkin holder pattern is for those who do not want something obviously holiday themed. However, it looks gorgeous on the Christmas dinner table.
It looks more complicated than it actually is, so do not feel intimidated if you are a beginner at crocheting. The design is similar to that of a doily, so it is no wonder you might want to skip to the next pattern.
One skein will make two of these wonderful napkin holders. Choose a worsted weight of 50g to achieve this light lace appearance.
Once you begin creating the napkin holder you will find yourself in the same rhythm of looping your hook in the round.
This snowman napkin ring holder pattern includes a band and a snowman motif which is sewn on. This makes it a relatively easy pattern for the beginner crocheter.
You will need at least six different colors of yarn in a 100g worsted weight. However, two of the colors make the buttons, the eyes, and the nose. You will be using very little yarn for these parts of the pattern.
This gingerbread flat napkin holder is great for those who are crochet novices because it is an easy pattern to follow and create. You will be working with basic stitches that also include the skip stitch.
You can add real buttons too, but you must make sure that they are washable. Otherwise follow the pattern to make faux buttons.
This pattern requires some seed beads to add the finishing touches to the poinsettia flower. You may also notice that it may take at least a couple of hours to complete your first project.
This pattern is versatile due to being able to change its color for different occasions. You can also upscale the pattern to create other Christmas decorations too, such as hanging on a tree.
It is best to use a smaller 1.75mm hook on this project which may be a little fiddly for some.
If you would like a Christmas napkin holder that looks like a warm hug, then this simple pattern is something you might like to check out. Not only that, it is an easy project for those who are not confident with crocheting.
For this pattern, you will want to use 170 yards of a 100g worsted weight. Fortunately, all you need to know are the basic crochet stitches to complete this beautiful project.
Just remember to not sew the hands fully onto the base of the napkin holder as this area will be for holding cutlery.
Final Thoughts
Now that you have seen all of the crochet Christmas napkin holder patterns, which one have you decided to try?
Hopefully, you will find one that works for you!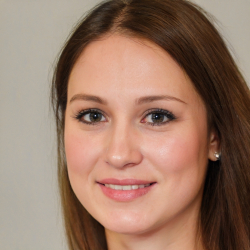 Latest posts by Nancy Adriane
(see all)