If you're looking for a super fun and easy gift to crochet this holiday season, look no further than this crochet pot holder!
This gift is ideal for anyone in your life – who doesn't want to protect their kitchen surfaces from being burned with hot pans? 
This pattern comprises simple stitches, so it's an excellent option for beginners. We used cotton yarn to make ours, meaning they're also durable and machine washable.
Want to learn how to make a crochet pot holder? Let's get right into it.
Crochet Pot Holder Pattern
This pattern will leave you with a square pot holder that can be folded in on itself to create a doubly thick fabric. This will protect surfaces even more, making this a very valuable gift.
You'll need to know the basics – chain stitch, single crochet, and a whip stitch or mattress stitch. Here's a breakdown:
You'll start with a line of chain stitch, which you will then single crochet down one side and up the other.
You'll then crochet around and around in single crochet stitches. Continue doing this until the pot holder is the correct size.
Now you will seam it all together to create a double-layered flat pot holder.
What You'll Need
Cotton yarn: we use cotton yarn for our pot holders, and we recommend you do too so that your yarn doesn't burn under the heat of your pans. Look for one that is durable and that has high reviews.
Size H crochet hook, 5 mm: this hook (see also: What Are The Sizes of Crochet Hooks?)size will give your yarn a dense and compact finish that is thick enough to protect you and your sides from heat. However, your final pot holder will still be flexible enough to maneuver safely.
Yarn needle: a blunt yarn needle is great for tapestry and will work to weave in loose threads at the end.
Insulating fabric (optional): you can add a square of insulating fabric into your pot holder before sewing the seams to offer more protection. This isn't necessary, but some people prefer added safety.
Pattern For Making Your Crochet Pot Holder
Materials
100 yards worsted weight cotton yarn
Size H crochet hook (5 mm)
Yarn needle
Scissors
Measuring tape
Insulated fabric (optional)
Finished Size
The final pot holder will be 7 x 7 inches. You can make this shorter or longer by adjusting the initial chain.
Gauge
15 stitches x 10 rows = 4 inches.
Don't get too caught up on the gauge, unless you need to make a specific size of the pot holder. It doesn't matter too much if your pot holder is slightly bigger than the pattern intended.
However, bear in mind that a too-loose pot holder will let more heat through the holes, increasing the risk of burns. So, try to keep it as tight as possible.
Pattern Abbreviations
This pattern is written in US, so bear this in mind when it comes to the stitches.
Here is a list of the abbreviations used in the pattern:
Ch: chain
Sc: single crochet
SCBLO: single crochet back loop only. Loop hook through the back of the stitch, yarn over and pull through the last two loops on hook at the same time.
Sl st: slip stitch
Step By Step Instructions For Your Pot Holder
Ch 40 for a 7-inch square pot holder. This will initially measure 10 inches long. 
Round 1
Sc in second ch from hook, working in the top loop only. SCBLO in each ch to the end of the ch. 2 sc in the last stitch.
Continue your way around, adding one sc to each ch on the other side of the starting ch. 2 sc in the last stitch. (80 sts)
Round 2
SCBLO at the top of every st. (80 sts)
Round 3 to 17
Continue SCBLO in each st, working in continuous rounds. Use a stitch marker to indicate the beginning of a row, this will help you remember when one row ends and another begins.
Keep adding rounds until the pot holder measures half as tall as it is wide.
For example, an initial ch of 40 st should measure around 10 inches. Continue working until your piece measures 5 inches tall. This should be around 17 rounds, but might be more or less.
Fold Pot Holder
You should now have a 10 x 5-inch rectangle of crochet. Fold the top edges towards the center to create a diagonal seam on one end. Make sure that the edges meet when folded together. Add any more stitches you need to make the corners meet.
Optional: Make A Hanging Loop
If you want to make a hanging loop for your pot holder, ch 12 sts, then sl st them to the first st in the chain.
Seaming Your Pot Holder
Cut 24 inches of yarn and pull through your last st. Join the stitches at the seam, creating a square of folded fabric.
If you want to add insulated fabric, cut the right amount and slot it into the middle of your pot holder before sewing the diagonal seam.
Use a mattress or whip stitch to sew the seam down the center of the pot holder.
Weave in the ends of the fabric and you're done!
Summary
Thanks for reading our guide on how to make a crochet pot holder! These are invaluable gifts for anyone who enjoys cooking, as they can protect the kitchen counters from heat.
Plus, the pattern is super easy and quick. Once you have the hang of it, you'll be able to make plenty of pot holders for your friends and family! Bulk buy some cotton yarn and you'll have a cheap holiday season.
There are plenty of variations for these pot holders, and you can make them your own by changing the colors, alternating rows, using HDC instead of SC, or adjusting the size.
This pattern is just the beginning – so, what are you waiting for? Get crafting and enjoy!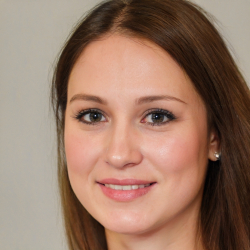 Latest posts by Nancy Adriane
(see all)