When you are learning to crochet, learning how to read crochet patterns will be a bit confusing to you, reading them can be complex and filled with jargon you are not yet familiar with.
It can seem a lot like trying to learn a new language, and in a way it is. Crochet is easier than learning languages though, and once you have the basics nailed down, you will soon be on your way to knowing exactly what they mean.
It is not just about the complicated jargon, however, it is also about pattern requirements, such as yarn types, tools, gauges, and more. So, want to learn how to read crochet patterns, so that you can get started?
Stick around!
How To Read Crochet Patterns: Crochet Jargon
The first thing you need to do to learn how to reach crochet patterns is to become more familiar with the terminology. Once you are up-to-date with the terminology, understanding crochet patterns will become a lot easier!
Abbreviations For Stitches
When you are faced with learning common stitches, you may come across abbreviations. It can take a while to become familiar with all of them, however, knowing them makes using patterns easier.
Here are some of the most common abbreviations you will encounter:
CH: Chain.
DC: Double Crochet.
HDC: Half Double Crochet.
SC: Single Crochet.
SL ST: Slip Stitch.
TR: Treble Crochet. 
Some patterns may lend you a guide to these abbreviations, which can be very helpful, however, not everyone will, so it is best to make note of these.
Terminology
As well as abbreviations for stitches, crochet has other jargon outside of this and more abbreviations for common terms used in crochet.
Here are some additional abbreviations to keep in mind:
INC: increase/ add stitches.
DEC: Decrease/ remove stitches.
Join: Join your stitches together, often with a slip stitch.
Turn: Flip your project and start a new stitch row. 
REP: repeat.
SP: Space.
ST: Stitch.
STS: Stitches.
Ch Sp: Chain Space. 
You may find other terminologies which are often used in crochet. Parentheses can often be used to group a set of stitches which are often used together.
Brackets are often used in the same way but often imply a group that needs repeating. 
Asterisks often get used to inform you of a set of instructions to be repeated.
Reading crochet patterns is a lot like reading music in its uniqueness, but is easier!
Reading A Crochet Pattern
As you learn to crochet, reading crochet patterns is a good way to get practice before you try to create anything unique. Pay attention to all aspects of the instructions, as missing one thing could be critical.
Description & Title
All patterns will have a name and description which informs you what it is used for. The pattern will often be sorted into skill levels if you are using a crochet book.
Skill levels will be marked as the following:
Beginner.
Easy.
Intermediate.
Advanced.
Tools Used
There is usually a section that will inform you of what you will need to complete the pattern. This will include the yarn, project, and size of the crochet hook.
You should follow the requirements for the project the first or few times you do this. You need to ensure you have the right size hook, with the right thickness and amount of yarn.
Having the right materials is very important.
Sizing
This will inform you of the size of your final project, be it the width or length of a blanket, hat, etc., whatever you are making.
You need to ensure you follow the tool requirements to ensure that your sizing is also correct, as both correspond with one another.
If you used yarn that is thinner than suggested, your project will end up smaller, if you use thick yarn, it will be too big.
Gauges
Many crochet patterns have a gauge section which will be a swatch that you can do to test that your project is going to be the correct size.
For some things this may not matter so much, however for clothing, this is very important.
Stitches
A lot of crochet patterns will have a section where they will elaborate on stitch terminology. It is useful as it can also explain to you how the stitches should look and how they are used.
Even if you know what the terms mean, it can still be useful to look at this section and refresh yourself so that you know you are following the instructions correctly to benefit your project.
Instructions
The main section of the pattern will be the instructions, this will often have pictures to help you along with the process.
We recommend reading through the instructions and making sure that you understand what this means and how you follow them before you get started.
If you find yourself stuck, there are plenty of sample videos online.
This is also useful in the case where you have a pattern that does not have images to show you how the stitches are performed or how the project is completed. 
If you are buying books on crochet, ensure that you buy one which has tools that help you learn.
Many people use images as learning tools for crochet, if this works best for you, ensure the books have images or use online sites, as many will have tutorials. 
Overall
Reading crochet patterns is a lot like learning to read music, some unique terminology, symbols, and signs are worth learning.
However, when it comes down to it, reading crochet patterns is about patience and ensuring that you follow instructions carefully, not missing anything or skipping things.
When you are shopping for yarns also note many have patterns on the tags which helps you to make sure that you are buying the right one, and can inspire you to try more!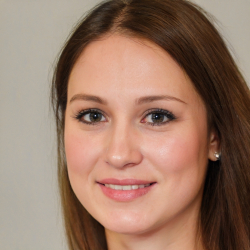 Latest posts by Nancy Adriane
(see all)