Lace crochet is a timeless craft that has been used to create a variety of beautiful projects.
From delicate scarves to intricate shawls, the possibilities are endless when it comes to creating with lace crochet. 
If you're looking for some inspiration, here are 10 beautiful lace crochet patterns that will surely capture your imagination.
Whether you're an experienced crocheter or just starting out, these patterns are sure to please.
This delicate shawl is perfect for any season and features a unique honeycomb stitch pattern. It's a great project for intermediate crocheters who want to add a touch of elegance to their wardrobe.
You'll need a yarn weight of 1 ply and either an E (3.5 mm) or C (2.75 mm) hook size to make this delicate shawl. The final piece should measure 27 inches long, have a 28-inch circumference along the top, and be 64 inches around the bottom edge.
The Victorian-inspired lace bracelet offers a unique twist on traditional thread crochet. This elegant yet timeless piece is perfect for any occasion and ideal for gifting.
Moreover, the smaller size means you can easily transition it from elegant to modern looks. Despite its complexity, the pattern is incredibly easy to make with just a small hook and thread.
Even beginner crocheters will be surprised at how quickly they can create this magical piece using very few materials! You'll need a 1.65 mm hook size and the gauge is 19 stitches and 10 rows in total or 5 cm in double-style crochet.
Crochet a beautiful lace scarf with Laura Rintala's easy pattern for a perfect spring look. The crocheting starts with an easy fan-lace pattern, and the silk fabric used to make it gives your outfit a luxurious feel.
You'll need a D hook size (3.25 mm) and your gauge should be 22 stitches, which will equal 10 cm in double crochet overall.
Filet crochet is a beautiful way to frame any photo or other artwork. It's an elegant and delicate-looking edging that adds a classic touch to whatever it is framing.
Open and double crochet mesh are used together to create pictures with light and airy edges, perfect for a charming home decor piece. Plus, it makes for an ideal quick and easy crochet gift idea.
The simple stitches used for filet crochet make it versatile – it can be used with any kind of yarn, from lightweight cotton thread all the way up to heavier wool blends, depending on the look you want.
The Esther Shawl is the ideal accessory for a special occasion or to dress up an everyday outfit.
It is worked with four-petaled motifs formed in two passes, creating a wondrously draping crochet lace fabric. This shawl has a trapezoid shape and bias stretch, meaning it curves outward slightly at the bottom and fits snugly around your shoulders when worn.
Whether you want to go bold with a variegated yarn or stay demure with a solid skein, the Esther Shawl is sure to make a statement wherever you wear it. This pattern requires an E (3.5 mm) hook size to make, using two flower motifs and 2 diamonds.
Broomstick lace is a beautiful crochet technique, and this capelet pattern by Kate Pullen allows you to show off your skills in a stunning accessory.
The combination of mohair and silk yarn makes for a light and airy cover-up that looks gorgeous, whilst providing unexpected warmth.
You're going to need a size E (3.5 mm) or 2.0 mm hook size alternatively, as well as making sure your gauge is 4.5 stitches and 4.5 rows to make 10 cm in eyes in total.
The result of this pattern is a simple, but elegant ascot that will add a touch of class to any wardrobe.
The Tunisian stitch is an ideal choice for this scarf due to its durability and lacy texture. The slightly thicker look of the scarf adds warmth without being heavy or bulky, making it an excellent choice for outdoor wear during colder months.
You'll need a size J (6.0 mm) and your gauge should be 22.7 stitches and 10 even rows in total.
The Tassel Scarf is a great accessory for any wardrobe. Not only is it stylish, but it also has an interesting shape. The scarf comes with four cascading tassels that hang off the ends and add eye-catching detail.
It's so versatile while still being functional and beautiful. The best part about adding tassels to the project is that they are available in numerous colors and sizes; allowing you to customize the look of the scarf accordingly.
You'll need a crochet hook size E (3.5 mm) to make this amazing crochet scarf.
The Bruges Border is an elegant lace edging that adds a beautiful touch to any outfit. It is easy enough to master quickly, and the pattern is easily memorized, making it an ideal choice for both newbie crafters and experienced stitchers alike!
By working this classic lace pattern into fabric or yarn of your choosing, you will have the opportunity to customize something special that you can keep forever. You'll need a 1.5 mm hook size to make this pattern.
The corset belt pattern provides an easy and stylish way to accentuate your curves. This free crochet pattern designed by Sandi Wiseheart has been inspired by the likes of Queen Latifah.
It is crocheted using suede yarn, giving it a classic and fashionable look. Additionally, three crocheted flowers add a unique touch of femininity and elegance to the project, making it an eye-catching accessory for any wardrobe item.
You'll need a crochet hook size K (6.5 mm) and a super bulky yarn to make this lace pattern.
Final Thoughts
Crochet lace patterns can be a great way to add texture, color, and personal style to your wardrobe. Whether you're looking for something delicate and lacy or bold and modern, there is sure to be a crochet pattern that meets your needs.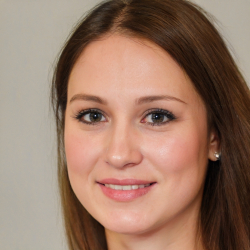 Latest posts by Nancy Adriane
(see all)