I don't think there is anything more gratifying than a stranger coming up to you to say I love your outfit and you being able to reply thanks, I made it myself!
Well, that will certainly be the case with any of the amazing patterns that you'll see today.
These outfits are super cute and totally trendy and they're also pretty easy to make too! So if you're looking for a must-have outfit this summer that you can create yourself, you're going to want to carry on reading.
Top 10 Two-Piece Patterns
This outfit is giving me serious mermaid vibes and I absolutely love it. It's so simple, yet such a show stopper. Just think about how many compliments you'll get in this divine wavy matching crop top and skirt.
The crop top is stunning, and it's also great at containing the bust which I know is important for the bigger-chested girls amongst us. The skirt is fairly short but not shockingly so. It is the perfect summer pairing!
Whoever said granny squares had to be old-fashioned has quite clearly been proven wrong with this gorgeous two-piece set.
This set is the epitome of youth with its cute pastel color palette and those pretty flowers taking pride and place in the center of each square.
The pop of color already has summer vibes and the daisy only goes to further highlight this. It'll definitely give everyone around you clothes envy with this 70s-style crop top and shorts set.
If cute and comfy is your vibe, then this set will definitely deliver. This is meant to be a loungewear/pajama set but honestly, I wouldn't have a problem wearing it out in public. It's adorable.
Using this pattern, you'll make this really textured and colorful bell-sleeved top and shorts set that is just to die for.
I imagine on a lazy Sunday morning, it doesn't get much better than popping on this super cozy set and sipping away at a hot cup of coffee. Ugh, yes, please!
If you are looking for some flower power, then you'll adore this groovy-looking two-piece. You'll be sure to be turning heads in this bright green crop top and pants that are adorned with tons of flowers bursting with color.
It's so unique and different, and I love that I've found a two-piece set that features pants(!!) So often it's skirts or shorts, but hey, crocheted pants deserve their place two as this set proves!
How unbelievably beautiful and elegant is this set?! Honestly, I couldn't believe my eyes when I first stumbled upon this.
Now, I know that crocheted clothes are awesome (obviously) but this could truly be a wedding dress it's that stunning.
This long lacey skirt combined with the ruffle-sleeved top and scalloped edging will have everyone in absolute awe and disbelief that you created it yourself.
Wear with caution though, I have a feeling you'll have a lot of requests coming in once you debut in this bad boy.
From regal elegance to casual and comfy, is there anything that's not possible with the power of crochet? I doubt it. This set is absolutely stunning for those quieter and more chilled-out days.
And what is more chilled than a trip to the beach? The mesh design of this set almost begs to be put over a bikini or bathing suit.
This is one of those outfits that you can dress up or dress down.
You could wear it for a nice weekend walk with a pair of flip-flops and a cute cardigan or you could pair it with your finest jewelry and highest heels and look like the bell of the ball.
My love of lace knows no bounds and these gorgeous patterns are convincing me more and more that I'd quite like a crocheted wedding dress!
The capped sleeves of the top and the asymmetrical hemline of the skirt just give it this underlying hint of elegance that is hard to ignore.
Soft and feminine, this two-piece crop top and skirt is just absolutely adorable. The white and purple colors are fun and very pretty.
I would say it leans more toward a casual shopping trip-type outfit, but really I think it can work well for all occasions given the right accessories.
Granny squares and lace come together to make the perfect pairing for an outfit that looks stunning but is also pretty easy to create.
Bright and bold, you'll be sure to make a statement with this little number. Heads will be swinging back as you walk on by as they are left gazing in total awe.
I must say, I am really partial to a bell top which is probably why I love it so much. But with all the rainbow colors shining so brightly in this design you can't really help but fall for it hard.
If you've got a holiday coming up soon, you need this pattern. I couldn't think of an outfit more suited to the beach than this one.
The pattern features stunning shell stitching and while the outfit works amazingly well as a co-ord the top would fit easily and effortlessly with any kind of bottoms. So it's pretty versatile too.
Final Thoughts
Once you start crocheting your own super cute outfits, you'll get bit by the bug and you'll never turn back. It almost feels wrong to go shopping in stores now.
Not when I know the amazing outfits that can be thrown together and made all by myself.
And as you can see, crocheted outfits just fit into any category. Looking for something to lounge in, there's an option. Want a comfy but cute outfit for the day?
There's a perfect pattern waiting for you. Want an elegant gorgeous gown…you can make that too.
There are endless possibilities just waiting for you. So get crocheting now!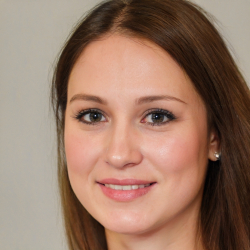 Latest posts by Nancy Adriane
(see all)