Two-piece sets are a really popular fashion trend that you see all the time. While there may be a lot of two-set pieces for you to purchase, there is something special about creating your own clothes.
If you love to crochet, then you will enjoy taking on the project of crocheting your own two-piece set. 
Crocheting your own two-piece set may sound challenging, but there are a lot of patterns out there that make this process much easier. This project may take you some time, but everyone will be impressed by the results.
We have collected 10 stunning two-piece crochet set patterns for you to give a go.
Two-Piece Crochet Set Patterns
You can create a unique look, by crocheting your own two-piece set. Below, we have 10 beautiful two-piece crochet set patterns for you to consider. 
Luna was created to make everyone feel beautiful. This pattern can be used to create a two-piece set or a dress. For a two-piece set, you will end up with a long skirt and an off-the-shoulder crop top.
This pattern is more suited for intermediate crocheters. However, the instructions are detailed and easy to follow.
There are also lots of helpful images, so you know how our set should be looking at each stage. It is recommended that you use a fine or sports-weight yarn for this pattern.
The karma lounge set pattern will help you to create a pair of shorts and a long-sleeve-cropped top. This is a made-to-measure pattern, which includes lots of images and clear and easy-to-follow written instructions.
It is suggested that you use an 8-ply light worsted or sport weight, acrylic, or alpaca. However, this pattern is all sizes included, so anyone can make this set.
Anyone can create this simple mesh crochet short sleeve top and shorts combination.
The pattern uses simple stitches that any novice will be able to pick up. This set can be completed in any color that you like, in a light weighted yarn. 
With this pattern, you are provided with step-by-step instructions, videos, and detailed images to help you, while you crochet. This pattern is more suited to advanced beginners due to the slightly complex design.
It is advised that you use thin yarn, otherwise, you aren't going to see the wave design very clearly in the end product. However, this pattern can be altered for a made-to-measure set.
This is an enjoyable summer ensemble that is ready for the sun.
Granny squares will be arranged diagonally to form a lovely crisscross eyelet design on the top.
The body of your skirt should be crocheted using the same stitch, and the hem should be made of straight granny squares with the colors reversed.
It is important to follow the tension that is stated in the pattern to create the perfect fit.
This cloud-inspired crochet two-piece set is perfect when you want to make your own festival outfit. From beginners to intermediate crocheters, this pattern is perfect for you, with plenty of images to help you follow the pattern.
You will create a simple top and skirt, but you can easily adjust the pattern to your measurements.
Create a colorful two-piece top and short set, that is adorned with colorful daisy flowers.
Both the shorts and top are constructed using basic crochet techniques and stitches since this pattern consists of granny squares. Thus, this pattern is ideal for beginners who wish to have a go at making their own two-piece set. 
Every section of the instructions is explained in full detail, so you can easily follow along with what you are meant to do. Additional video links are provided as well to provide you with more assistance.
To create the moonbeam skirt and top set with large cuffs, you are provided with non-traditional steps that are really easy for anyone to follow.
There are also detailed images to provide you with even more support while you're making this impressive set. 
You will need 7 colors of medium 4 yarn to complete this pattern. Everyone will be impressed when you walk out wearing this set.
This pattern will help you to create a matching lace top that features capped sleeves, which can be worn on or off the shoulder. There is also a fitted, lace skirt that features an asymmetrical hemline.
The only stitches you need to know for this pattern are a lace pattern stitch and a double chain stitch. Once you know these stitches, you will be able to complete this fitted crochet pattern.
The shell stitch is the main focus of this pattern, it helps to create both the shorts and halter top found in this pattern. Light worsted yarn is advised to be used, alongside a 4 mm crochet hook, to achieve the best results.
This pattern is very detailed with simple-to-follow instructions, so that intermediate or confident beginners can complete this pattern with ease.
Conclusion
If you are looking to create your own clothing, then you should consider crocheting a two-piece set. The patterns are detailed and simple to follow, so even confident beginners can give them a go.
We have provided you with 10 stunning two-piece set crochet patterns that we think you should try for yourself. Hopefully, at least one of these patterns is the right fit for you.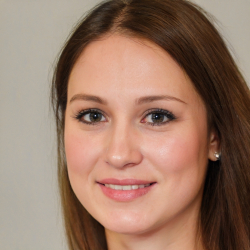 Latest posts by Nancy Adriane
(see all)