It's that time of year again. The hot summer sun is falling earlier, the leaves are turning yellow and gold. And, of course, there's that familiar cold breeze on the wind that is approaching and happening more and more every day.
Yep, there's no doubt about it. Summer's almost over, fall's about to arrive, and winter is well on its way.
For the new season, your wardrobe is going to need a little overhaul too. No more than shirts, vests, and shorts after September.
From here on out, it's sweatpants, long sleeves, and of course, cozy jumpers until the birds start singing and spring comes around once again.
However, if you're a crocheter, you know that you've got a few tricks up your sleeve for the coming cold.
After all, why spend tons of money getting a boring old sweater or hoodie, when with a bit of colorful yarn and a crochet needle, you can make your very own?
This guide is here to feed that little crafter that hides in all of us, by bringing you the most creative and cozy hoodie patterns that you can make by crocheting them, just in time for fall to hit you, for beginners and veteran crocheters alike!
First of all, we have the perfect hoodie pattern for your to curl up by the fire, both for making, as well as for relaxing in!
If the title of this pattern wasn't already clear, this is exactly the kind of hoodie that a fall and winter spent indoors needs, with its oversized sleeves and waist (something that you'll want to keep track of whilst you are making it, so don't make it too small).
Pair this with some nice thick baggy sweatpants, and all those sad feelings about summer will be swept away as you enjoy the easy comforts of this colder time of year indoors.
We've all cracked one or two jokes about that one friend that seems to dress like they're an 80-year-old granny, even though they're not even half that.
However, with sweater designs like this one, perhaps that granny friend was on to something…
Not to disparage your grandmother's fashion taste, however, but we do like the more form-fitting and sleeveless design that modernizes that classic design here, especially with the dashes of colored yarn that you can add.
Just make sure that you don't wear this design outdoors, or you may find yourself regretting that decision to go sleeveless.
Oh well. Who needs sleeves anyway?
Oversized cardigans are a very popular project to work on for folks who love to crochet.
While the lack of a hood might make some people think twice, the baggy sleeves and longer bottom of this cardi make it a VERY cozy option to wear around the house once September ends, and the cold Fall of October starts to hit.
Plus, this pattern comes in a variety of shapes and sizes that are guaranteed to fit you, so there's no excuse not to get the crochet needle out!
Of course, a good hoodie doesn't need to be kept in the wardrobe all day and night while spring and summer are here.
You'll find that a good crochet hoodie is ideal for those camping trips that are best taken in these warmer months, where the occasional cold spell and great outdoors make packing at least a single hoodie a necessity.
Plus, this design also adds a little extra color to the mix with a dash of orange, making it stand out even more (of course, choose whatever colors you want).
If you're looking for a crochet pattern that is perfect for everyday wear around the house, this is the pattern for you!
And we don't just mean every day in fall or winter, either! Wheel the thick yarn makes it very nice to sit back and relax in, the open design means that it's also great for wearing in a breezy office space in summer too!
That benign said, the real natural environment of the cardigan has to be at home, especially when they are as cozy and thick as this pattern makes them!
This one can be a little on the trickier side, as you'll be creating 5 separate panels that you'll be attaching in the end.
However, if you can make it, you'll find an almost unparalleled level of comfort to be found here!
Staying on theme for staying warm for our final entry here, we have this extra warm hoodie for your to try your hand at making.
A lot of the patterns we have covered might be a little on the trickier side, but not this one! This hoodie will be the first great project to dip your toes into!
Final Thoughts
So, which of these hoodies suits your style best?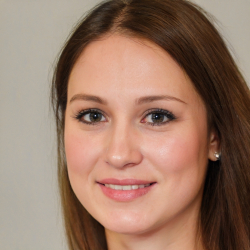 Latest posts by Nancy Adriane
(see all)