Roses and flowers can look extremely intimidating from afar. The intricate layers seem impossible to replicate, putting many budding crocheters off attempting the pattern.
Today that stops as we show you 10 beautiful crochet rose patterns that range in difficulty and design.
You can use these flowers as part of wedding bouquets, cute additions to your clothes, or even reusable wreaths. Whatever your plans are, you'll find inspiration here.
This pattern design by Happy Patty Crochet contains 3 different rose concepts. Each concept shows the rose in different stages of its development.
From the pattern, you can pick and choose which stages you prefer and either make a flower arrangement like the image suggests or a single stem.
The pattern is considered advanced beginner to intermediate and contains photos to help guide you through the tutorial.
A wreath should contain foliage as the main background with pops of color, and this design by Felicity Jane Patterns hits the nail on the head. Don't let the intricacies overwhelm you, as each pattern or design is beginner friendly.
Break the pattern into individual pieces and you'll find 5 different foliage designs. You can make them one at a time, and then stitch them together so in the end the wreath feels like one cohesive artwork.
If you liked Happy Patty Crochet's idea of each rose being in a different stage of development, but would like some color changes too, then try Lingzhi Handmade's suggestion.
One version is closed, and budding like a spring flower, while the other is open and welcoming in full bloom.
The colors change in a white-to-pink gradient, but you can use whichever colors make sense in your mind's eye.
You can find the video tutorial here if you prefer visual instructions. 
You may already have an idea of what you want to create, but if your only thought is "I want to make a rose", then perhaps you'd enjoy Sweet Littles BTQ design.
This option teaches you how to make a hat as well as a rose, so you have a function for the end product.
Although the concept is simple, the tutorial assumes you already know basic crochet terminology and methods.
For this reason, we suggest advanced beginners or intermediate crocheters take on this pattern, but not true beginners.
The roses we have suggested so far have been either wide-faced or short. This pattern by Natagor Finlayson takes a sophisticated change to these designs. This time you can create a tulip head with a rose face, cradled by the iconic rose green leaves.
Out of all of our suggestions, this one works the best as a single stem – perfect for valentines day.
You can also bunch them into a bouquet. The difficulty level is considered intermediate.
This rose is extremely easy to make and is the perfect choice for true beginners. The instructions follow a step-by-step path and include photos giving you help every step of the way.
In the end, the rose will be 7cm (2.8 inches) in diameter. The back has a thick base, so you can stitch it onto a hat, jacket, sweater, or even slippers.
If you want to practice your crochet or decorate an item, choose this design.
If you're scrolling through this list thinking, "oh no, I didn't mean an actual rose, I meant a rose design" then check out this beanie.
The hat has a rose pattern instead of a 3D rose, for a cute and simplistic design.
Although the design is simple, the technique is a little tricky, so we only suggest those with intermediate skills take on this challenge.
The roses we have suggested so far either come in one color or are a gradient from the outside inward.
This pattern by CIBY Flower Patterns takes a different approach as one half of the rose is one color, and the other half is another.
Although the pattern is considered intermediate, the instructions have a specific step in the middle designed especially for beginners. Make sure to reach this extra step, so the more complex steps become easier to understand.
Roses aren't normally completely straight, nor are they bunched up. A realistic rose should have waved petals and should be bending away from the other flowering heads as they aim to gather sunlight.
Pippa Patterns Crochet captures this realism in their advanced beginner pattern. Like some of the others, there is more than one stage of development in the collection, and the rose can be presented in a bunch or as a single stem.
The pattern works by creating individual petals and lacing them into the bud. This means you can create extra petals as decorations around the single stem.
This could be perfect for a valentine's day treat with petals leading to your partner's presents.
Lastly, these large rose cushions are both comfortable and beautiful. It is simple to make and can be completed by those with advanced beginner skills. The instructions contained photo tutorials as well as written instructions.
Along with the normal yarn required, you will also need toy stuffing to give the cushions their comfy quality. Because the cushion segment is located at the back of the rose, you won't see it when the petals are facing outwards.
Final Thoughts
There is so much you can do with these elegant rose designs. From the images and patterns above you can add the petals to your clothes, create beautiful presents, or inspire romantic images.
You can even mix the designs to create a more unique bouquet.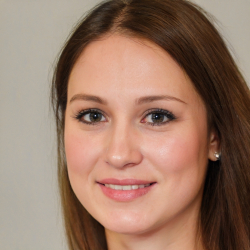 Latest posts by Nancy Adriane
(see all)