Sunflowers brighten up any room, with their fabulously bright yellow petals and their lush green leaves.
With that being said, it's not always easy to have some real life sunflowers around your home. So what can you do? Sunflower crochet patterns are the answer!
Crochet allows you to make a yarn version of anything you want, and the process lends itself enormously well to sunflowers. With that being said, there are so many different crochet sunflower patterns out there that it can be difficult to narrow the list down and find the best ones for you to make.
That's why we've done the work for you! In our fun guide below, we've got a list of 10 beautiful crochet sunflower patterns for crochet inspiration (see also: 10 Amazing Crochet Toy Snake Patterns To Use As Inspiration). With these crochet sunflowers, your day will be brightened up immediately!

We're starting our list with this extremely delightful crochet sunflower pattern, which gives you a smiling sunflower! Sunflowers already give off a naturally happy vibe, but these sunflowers with smiling faces take it to another level.
With this intricate crochet design, you'll get beautifully yellow petals, bright green leaves, and then the calming brown center of the flower. However, the brown center has beady cartoon eyes and a cute smile!
Once you've made your smiling crochet sunflower, be sure to put it in an empty pot to give it some authenticity!
Next on our list is the pattern for these mini crochet sunflowers. These are quite the opposite to the large, detailed crochet sunflowers we just looked at, but no less special. These are small and sweet, with delicate yellow petals and a big brown center.
These are great for stitching onto a bag or a rucksack, adding a little bit of sunshine to your day! Better yet, they're quicker and easier to make than larger crochet sunflowers.
This is a fantastic crochet sunflower pattern which is extremely useful, because it'll leave you with a stylish, sunny bag! You can then use the bag for carrying light things around, brightening up every sidewalk you go down.
The tote bag is white but is made up of a handful of granny squares with sunflowers on them! The flowers are especially vibrant, with their yellow petals, and centers that are a mixture of light brown and black.
This is another really useful sunflower crochet pattern, because it has a helpful real life application! Everybody needs a good coaster in order to protect their tables from mug stains, and having crochet sunflower coasters is a great way to liven up your drinks and tables.
These sturdy coasters have a great design, with bright yellow petals that are emphasized by a ring of orange beneath them, and a big brown center for your mug to go on.
This is a great little crochet model of a sunflower, which is vibrant and realistic, and looks great on a sideboard or on a bedside table.
Better yet, you get the full sunflower! A lot of other crochet designs have just focused on the flower (see also: How To Crochet A Flower)itself, but this pattern gives you both the flower, stalk, and leaves.
The flower is golden and gorgeous, while the leaves below are lush and green, and the stalk looks really wiry and delicate.
Compared to the previous crochet pattern project, this one is going to take a lot more time. With that being said, it's more than worth it and the final result will be the perfect, cozy addition to any bedroom or living room!
With this, you get a large Afghan rug made up of lots of crochet squares with sunflower design (see also: Free Crochet Pattern For Giant Granny Square Design)in each. It's an incredibly bright and wholesome rug, perfect for putting on the floor, using as a blanket, or using as a cover for a chair.
Speaking of blankets, this crochet pattern for a sunflower blanket is a brilliant project to pursue too. It's a white blanket, a color which really pairs well with the bright yellow and orange sunflowers that are dotted all over it.
This is a delicate, cute blanket to have in any home, and kids especially will enjoy relaxing under it.
Looking after a real life bouquet of sunflowers in your home can be difficult, because you have to water them regularly and be careful where you place them.
Using this crochet pattern to make a bouquet of crochet sunflowers is a much easier idea, and it's really cute!
You can plant this bouquet in a pot or vase, and the bright sunflowers really bulge out and brighten up a room. Better yet, they're the full sunflowers: you get the flower, the leaves, and the stalk.
You can even give the bouquet to a loved one as a tongue-in-cheek joke!
We looked at a crochet tote bag covered in sunflowers earlier, this is a more straightforward design – which is really great for its minimalist approach! This pattern will give you a handy white bag for carrying light objects around in, and it's got a beautifully crisp yellow sunflower on it.
The rim of the bag is yellow, too, as is the handle! As you can imagine, it's a bright bag that's sure to turn heads.
We're finishing with a cute, unique one! This beautiful crochet sunflower pattern (see also: 10 Beautiful Baby Boots Crochet Patterns For Crochet Inspiration)will give you a dainty crochet sunflower bookmark. If you love to read and you're always losing your place, this fun and funky bookmark will be a perfect addition to your life!
The flower even has a thin, delicate stalk that can hang out of your book, allowing you to find your place even quicker.
Final Thoughts
There are loads of beautiful crochet sunflower patterns to make – use our list for inspiration(see also: 8 Beautiful Pineapple Doily Patterns For Crochet Inspiration)!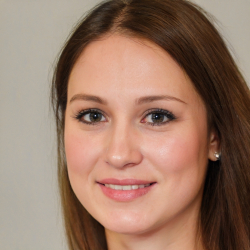 Latest posts by Nancy Adriane
(see all)