When it comes to clothing and accessories that can be made from the art of crochet, it feels like the sky is the limit sometimes!
Socks, gloves, scarves, sweaters, hats, and even entire gowns and outfits can be made from this simple, yet mighty impressive art form.
However, there are even other accessories that can be made from crochet patterns besides the usual gloves and scarves. Even necklaces can be made from the right patterns and designs (and with the right inspiration)!
If you want to try your hand at making this particular piece of jewelry with nothing but a crochet needle, some, yarn, a good pattern, and a good set of hands to make it all with, then check out these designs that we have collected for you to make for yourself!
Starting us off with a nice, simple, and stylish crochet pattern that you can make, we have this amazing crochet necklace!
This particular design makes use of a styling choice that we'll see plenty of times with the following designs and uses beads and other crystalline stones to help accent the crochet work on display here.
The crochet work allows the beads and stones to run across the length of the pattern, making something that is truly eye-catching, even from across the room.
And it's something that you can make for yourself! How amazing is that?
As we said, beads are a very popular accessory and styling choice that many crochet necklaces use to varying effects, though this example is no less gorgeous than the last.
The pattern for this particular crochet pattern is very simple and uses fine-quality yarn to make sure that the beads are held in place.
In the example given, you'll notice that the example used is a fine gray yarn against deep blue beads or stones, making for a very striking and pretty necklace indeed.
In terms of aesthetics, the crucial detail to remember is to have yarn and bead colors that contrast strongly with each other. Other than that, it's pretty much all up to your tastes and choices!
Starting a new project with crochet can sometimes be a daunting task, especially if it is an item or accessory that you haven't made before.
Fortunately, this design is one of many that is incredibly beginner-friendly, and perfect for learning how to make these patterns work in such an important item of jewelry.
This pattern and page also show you a useful closure technique that will serve you well as you complete this project, and get psyched for the next, even bigger challenge that you can set for yourself!
Unlike many of the other patterns that we have covered, which use beads as an accessory, this pattern uses very few and instead creates its eye-catching design from intricate detailing in the crochet pattern.
And frankly, we think that these patterns speak for themselves!
The decorations on this necklace are so intricate and fine, that you would assume that this necklace's main item was carved from wood or stone, not crafted from yarn and a crochet needle!
They're a very appealing pattern that everyone should have downloaded if they get the chance!
If you're looking for a crochet necklace that gives off those rustic, cozy cabin nature vibes, this is the pattern that we'd recommend!
The pattern for this one is simple, making it very appealing for a newcomer to try out, as well as having a distinct Bohemian style that meshes well with both a lightly colored yarn and deep, vibrant bead or gem in the pattern.
While we do love an intricate piece of art or project that you can sink your teeth and time into, sometimes there's beauty in simplicity, you know?
Ah, the perfect Bohemian friendship necklace/bracelet design!
We particularly love just how rustic this pattern is, and how much it embraces that classic crochet aesthetic of the single and double closure knits and slips that you see in many larger projects (hats, sweaters, and scarves come to mind), while still being a classy choker necklace.
It's the perfect project to give to a BFF!
If you're someone who loves summer style as much as we do, you'll be bummed to see the fall rear its cooler, more colorful head (as much as we love the fall aesthetic).
If you love the bright greens and light colors that the warmer seasons of the year remind you of, then you'll want to check out this crochet pattern for yourself!
It's a simple pattern that can be made while watching TV, or even sitting out in the great outdoors enjoying nature!
(Just don't lose your green beans in the great outdoors!)
Sometimes, you want a beginner crochet design because you just want something to occupy your hands with.
However, if you're a total newbie, sometimes you don't just want a beginner design, but a full tutorial to help you along.
If that sounds like you, say no more! This crochet pattern and tutorial have you covered!
Now, if you're looking for classy, then you can't go wrong with a great pink, gold, and pearl-colored combination!
Enter this particular pattern, which manages to combine all three into a pattern that you would be sure was made from real gold and jewels from a distance!
This particular bead crochet pattern is leaning into that classic jewelry aesthetic and should be checked out by anyone that is looking for something that looks more in line with your standard necklaces that you'll find out there.
Finishing us off with another special pearl-themed necklace, this classy design has it all!
The pearl here sits on top of a beautiful pattern that is perfectly sculpted to these little gems in a very organic way.
The perfect necklace for the inner sophisticate in all of us!
Final Thoughts
So, there you have it!
Try one of these necklace designs out for yourself!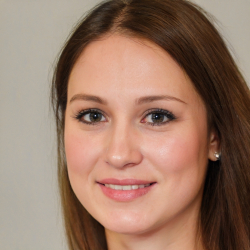 Latest posts by Nancy Adriane
(see all)