Crocheting gives you the ability to make lots of new, exciting items in a range of different themes – including sports!
If you are a baseball fan (or want to crochet things for someone close to you who loves baseball) then check out these 10 beautiful baseball crochet patterns for some crochet inspiration! 
Our first crochet pattern is obviously going to be for a baseball itself.
An actual baseball is one of the first things baseball fans want to crochet so they can either use it as a decoration or play with it!
Of course, a crocheted baseball is nowhere near as heavy as a real baseball which makes it a great toy for young kids and toddlers to play with indoors. 
So, if you want to make a super cute crochet baseball, give this pattern a try. It's made using some pretty easy stitches like the single crochet and slip stitch, but you will need to put some time aside to make this pattern as it includes a lot of rows.
You will also need to get a lot of stuffing and a yarn sewing needle.
Once you have crocheted your first baseball, the natural next project is a baseball bat to match! This means you can create a cute baseball set that would make a gorgeous baby gift or be used for decoration.
Like with the previous crochet baseball project, this pattern uses mostly simple stitches but requires a lot of patience and time.
You will also need some stuffing to give the bat its shape, and there are also options open for you to add extra materials – like duct tape around the handle! 
Another iconic part of baseball is the mitt or the glove, and a lot of proud dads love for their kids to have their own little baseball glove – so why not crochet one and give it as a gift?
Of course, this crocheted baseball glove does not function as a real baseball glove but it's super cute and a great project for decor for a baseball-themed nursery or bedroom. This makes it a popular gift for baby showers, birthdays, and more.
Hats are a super cute accessory for babies (especially newborns) to wear and so, a lot of crocheters love to crochet little hats for babies. This pattern will show you how to make an easy baseball-themed hat for newborns.
Not only is it adorable, but it uses worsted yarn so it's super soft and gentle for newborn skin and a little bit bulky to help keep them warm.
This crochet idea is a great choice for older baseball fans and a cute little stocking filler to give during the holidays. It's a simple pattern to follow, so even beginners can give this one a go, and it's versatile as it can fit around mugs, jars, coffee cups, and more.
So, if you have some leftover yarn laying around and need a small baseball-themed project to use it, this pattern for a baseball cozy is ideal!
If a baseball bat is not enough for your baby, then try out this pattern for a baseball-themed diaper cover!
This pattern plays with the baseball theme a little loose because there are no intricate details. Instead, it simply uses the iconic white and red color scheme.
However, this pattern also comes with another pattern for a baby baseball-themed hat to create a set, and both use cotton yarn for a super gentle texture that is perfect for sensitive babies. 
For beginners, an easy baseball crochet pattern to start out with is this pattern for a crochet baseball coaster. It's small and simple and a great way to use up any scraps of leftover yarn. Plus, coasters are practical and make for a small but cute gift!
This pattern only includes a few basic steps and stitches so it's a great one to try if you want to practice your single crochets and slip-knots.
If you are looking for a crochet pattern that is more complex and challenging, then give this one a try. You will need to use a lot of yarn as this pattern will show you how to create a kid-sized blanket in the shape of a baseball bat with a matching baseball pillow!
This project is definitely not for the faint-hearted as it includes a lot of materials, time, and so many rows of crochets!
This pattern will leave you with the cutest little baseball toy out there as it features an adorable smiley face! It's a step up from the classic baseball crochet pattern and puts your skills to the test as the face adds an extra layer of complexity.
This also means that you need to use more materials than just worsted yarn and a crochet hook. To get that super cute face perfect, you will need embroidery thread and a darning needle – and stuffing to give the baseball its shape!
This pattern will show you how to make the ultimate sports blanket. However, you can easily swap out the crochet tiles that feature other sports (like basketball, or soccer) and just make repetitive baseball tiles instead.
This way, you can make a fully baseball-themed crochet blanket! 
This blanket is designed for babies – but there's nothing stopping you from adding more and more panels for a larger blanket! All you need is the yarn and time to do it!
Final Thoughts
So, those were 10 beautiful baseball crochet patterns for you to try! They range in complexity so there's a pattern here for everyone.
You have options ranging from tiny little coasters to soft toys to full blankets and pillows – all of which make perfect gifts or decor to keep around your home. 
So, check out the list above and enjoy!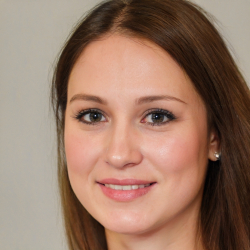 Latest posts by Nancy Adriane
(see all)