The doily isn't nearly as popular as it once was.
This once widely used household item, functioning in pretty much the same way as a typical table mat or cloth, once a very popular item, has since been confined to the trash can of history, mainly for the crime of simply being old-fashioned.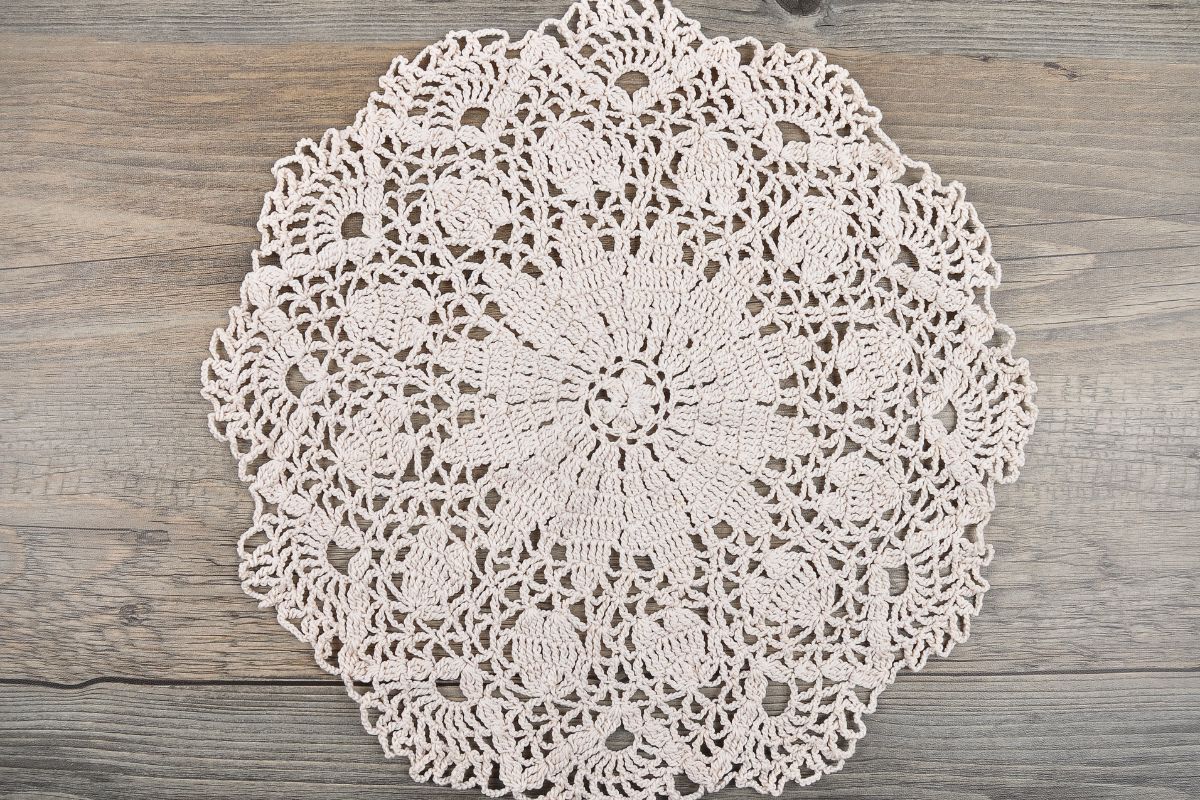 However, the doily is slowly, but surely making a comeback for its practical uses, as well as for those people who are looking to create a vintage aesthetic in their vintage aesthetic home.
And, of course, their patterned design also makes them a font of creativity for those who want to make them, especially through crochet, with many patterns benign released that can be made for people of all levels of experience when it comes to making doilies for yourself.
And this is where our guide comes in!
Here, we will show you some of our favorite crochet patterns that can be used to make amazing pineapple doilies (see also: 10 Beautiful Pansy Doily Crochet Patterns For Crochet Inspiration)for your home, either to be copied verbatim or simply used as inspiration.
Starting this list with a crochet pattern that fits the classic doily aesthetic to a T, we have this marvelous design!
As you can see, the classic doily pineapple design is on full display here, with the concentric circles of the design, creating layers of circles that layer around each other that are almost hypnotizing if you look at it for too long.
… Sorry, what were we talking about? Oh right, pineapple doilies!
Jokes aside, this type of pattern, particularly with such a thin type of yarn being used, may not be the most accessible design for newcomers to crocheting.
However, if you're looking for a classic interpretation of these traditional household accessories, you can't go wrong with this design!
Agnes Russell's take on a classic doily produces an item that is unlike many other doilies that you'll find on this list, making it an instantly tantalizing pattern t follow for yourself!
Here, you'll see that the pineapples of the doily pattern are layered over each other to create an almost pinwheel effect.
Add to that a strong color for the yarn, and you have a doily that instantly has its character over many of the traditional types that you'll have seen over the years.
It's certainly a take that looks more modern than your grandma's old doily, that's for sure!
This medium-sized doily will certainly be an interesting challenge for those of you who are already a dab hand at crocheting, and produce a truly unique product to boot!
Doilies weren't just popular across the states.
Families across the world used to love these little home furnishings, including many Irish or Irish-descended households (anyone who has Irish grandparents or family may remember more than one of these in a house at any one time!)
So, if you're looking for the perfect crochet item to help you celebrate St, Patrick's Day in an on-brand way, you simply have to take a look at this design that we've found here!
Measuring just over 10 inches in diameter, this shamrock-themed doily might be a little on the smaller side when compared to some of the other patterns that we're covering.
Still, it's perfect for holding those smaller items, and all while looking great as well!
(For our money, this doily looks best when using mint-green colored yarn, as this example shows!)
As you're probably starting to figure out, a pineapple doily refers to the smaller concentric patterns that make up the majority of a doily pattern, rather than the shape it is in.
(And certainly not the item that they usually hold!)
However, this crochet doily design switches things up a little, by actually having a doily pattern that is, wait for it, an actual pineapple shape!
(Well, kind of. If you squint and look at it at the right angle, at least!)
Plus, the oversized hoops that this crochet pattern uses make it quite a newcomer friendly, as well as help you get a sense of how the patterning for doilies usually works.
So, the last pattern that we covered was a great way to get the ball rolling for your newfound love and fascination with crochet (see also: How To Crochet A Ball)doilies (at least we hope).
If you want to test your skills on a much bigger project, this is a great next (or maybe even final) step for you to take!
Aside from the patterning that is on display here (which, by the way, looks incredible), this doily is on the bigger side of items, measuring 19 inches in diameter.
We would recommend going with a size 10 crochet thread for this particular pattern.
However, once you get it right, this doily can become an excellent centerpiece for a table or countertop display!
Now if you're looking for simple, yet classy, you can't go wrong with this next crochet doily design!
Using two different yarn colors for this design instantly makes this pattern stand out from others, which tend to use just a single solid yarn for their designs.
Get the right color combination, and you can lace this doily pretty much anywhere, from the kitchen to the bedroom, to the bathroom even!
These pastel-patterned doilies are some of the cutest designs that we've seen yet!
Plus, the pattern is very easy to read, making it a great intermediary doily to make for folks that want to try something a little more difficult after they have started crocheting.
Try and stick with a light, warm color for the yarn, if you want to deviate and make a little more of your own though!
If you're going for a rainbow of colors and intricacy, then this last pattern might just be the ultimate challenge to test yourself with!
The pineapple pattern that this design uses meshes very well with the thicker and more colorful yarns that are recommended for this project, too!
Final Thoughts
So, which of these adorable little doilies will you make first?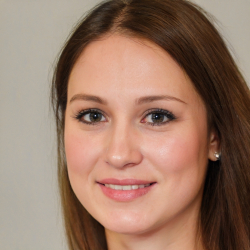 Latest posts by Nancy Adriane
(see all)