It's kind of incredible just how many items of clothing can be made from crocheting and yarn. From sweaters to scarves, to coats and socks, there isn't anything that you can't make with a good crochet pattern.
Once you figure out how to crochet your first pair of yarn socks, it's almost a test of will to stop making things!
Even beach cover-ups for swimwear are on the table. Provided, of course, that you have a good pattern to make them with.
Fortunately, that's where our little guide comes in!
Here, we will show you some of our favorite crochet patterns for cover-ups that you can wear down to the water's edge, both for style, as well as giving your skin a break from the sun overhead.
Starting us off with a nice and straightforward take on some classy beach cover-ups, we have this great cardigan beach cover-up.
Coming in sizes from small up to 5XL, these patterns can cover pretty much anybody's size and type that might want to wear, and will look good with just about any kind of swimwear that you may want to wear.
Functioning as both a stylish item of clothing, as well as a shield from the wind and sun once you've come out of the water, this is a great cover-up for both form and function!
For our money, this cover-up pattern works best with lighter or pastille-colored yarn, but you can use whatever colors you want!
This next cover-up is the perfect item if you love a cover-up or cardi that has a little extra space on the inside.
From sizes XS to 5XL, these options also covered plenty of different sizes, so anyone will be able to enjoy this adorable item of beachwear.
Of curse, you don't have to limit yourself to the beach with this cover-up. You can also pair this cardigan cover-up with a top and jeans for a stylish fit during the summer month, and it will look just as great here as it would by the waterside!
Keep in mind when making this particular cover-up that it is supposed to appear a little oversized on a person wearing it, and ideally shouldn't be too form-fitting.
This cover-up is great if you're looking for an item of beachwear that is less cardigan, and more of a long dress to take to the shoreline!
The skirt of this crochet pattern falls well below the waist, reaching just past the knees when worn right. Your arms still get plenty of suns, though!
Plus, with this pattern coming in 8 sizes, from XS to 5XL, it's a cover-up that almost anyone will be able to wear for themselves!
With this pattern being so large, but still only being made from two patterns, this is the perfect advanced-beginner project to test yourself with once you've grasped the basics as well!
Of advancing your skills, this next cover-up design is perfect for crocheters who are in the process of moving beyond beginner patterns and are ready to try out some more intermediate patterns.
The sandy shores cover-up is a gorgeously stylish pattern, with the differing stitch sizes between layers giving it a distinct character over many other cover-ups that we've covered so far.
This cover-up works amazing for both the beachside and your favorite swimwear, or even as a smart-casual cardigan with the right jeans and shirt combination underneath, with the varying patterns allowing a great second color to appear underneath this stylish cover-up and combine with whatever yarn color you choose.
This next cover-up is quite the challenge for newcomers to crochet, but one that pays off once you get the hang of it.
The three-tiered colors emulate the waves and water's of the ocean's edge, making them both a very appropriate and stylish cover-up to make and bring to the beachfront!
This pattern also comes in several sizes, so it's quite easy to resize for yourself, or as a gift to someone else.
So, if you're looking for a pattern that is equal parts challenging and satisfying to finish but not too overwhelming to start, this is a great beach cover-up for you to try!
Now, if you want to stick with the sea them for your beach cover-up, you'll love this pattern that you can make, with its varying shades of blue and cyan coming together like reflective waves of an ocean.
Unique and stylish, this cover-up should sit loosely on your body as you wear it, so keep that in mind when selecting a size for this free crochet pattern.
This Lacy Days cover-up is the perfect mix of stylish and versatile.
The open front design makes this both a stylish long cardigan in summer/sunny months, as well as the perfect piece of beachwear to add to your summer closet.
Finish off this amazing cover-up with the feather belt that you make along with the main crochet pattern, and you have something truly special on your hands here!
Plus, with this piece being made of only two main pieces that are fastened and attached at the back, you have a pretty easy pattern to get to grips with as well, so there's no excuse to not give this cover-up pattern a try!
While plenty of the cover-ups that we have shown so far have been the perfect item for warm-weather swimwear pairings, we haven't got a beachfront crochet pattern that works for winter or cooler walks by the beachfront.
Well, time to change that with this pattern by Drops Design!
This poncho-styled crochet cover-up has a much more closed design with its patterning, giving it a much warmer feel and single solid shape than many of the others on this list, while still being good for weaning by the water's edge.
The poncho-like point at the center of this design only helps hammer that point home. And it does all this, while still looking great at the same time, as an all-season design.
The perfect crochet sweater to wear for those evenings trip down to the seafront!
If you're a lover of geometric patterns like we are, then you owe it to yourself to at least try out this next crochet pattern for your next cover-up project(see also: The Top Trends You Need To Try For Your Next Crochet Project)!
The rows of clean downward-pointing triangles (see also: How To Crochet A Triangle)are just the kind of beachwear cover-up that you want for a stunning look, with an airy design that doesn't cause you to overheat, as well as showing off whatever you're wearing underneath, whether it's a swimsuit or a bright shirt or vest that you've paired this item with!
If you prefer your beachwear to fit on the smaller side, then this pattern by Drop Designs will be perfect for you.
With sizes from XS to XL, this pattern errs more on the smaller side than many of the others we have covered so far. However, it's probably because this pattern combination of filet crochets and slip stitches wouldn't work as well.
And trust us, this finished item works well!
The long neckline, with its different yarn from the rest of the piece, is a standout feature for us!
Now, while many crochet patterns out there can be made by even beginners, some can often appear quite intimidating to start, especially for your first project.
Fortunately, this swimwear cover design is the perfect introduction to larger crochet patterns, while still giving you an amazing finished item at the end!
Plus, depending on how long or short you want to trim the cover-up to be, the height of this item is easily adjustable.
Swimwear cover-ups aren't just for grown-ups, either. If you want the perfect matching mother-daughter cover-up crochet pattern, this is a phenomenal pattern to try out.
For starters, the smaller pattern for your little one makes this a great jumping-off point for getting the hang of crochet, before moving to the bigger one.
Plus, the stark white yarn helps these patterns stand out against a beach full of browns, yellows, and blues!
Now, if you're looking for a real challenge with your crochet cover-ups, this floral pattern is the ultimate test for our final pattern that we are sharing here.
The flower patterns woven into this design mean that you'll have a truly iconic cardigan for pretty much any occasion, as well as a great way of showing just what you can do with a good pattern and crafty hands!
Final Thoughts
So, as you can see, you're not exactly slim picking when it comes to style and cover-ups!
Crochet patterns are some of the most versatile projects that you can make up. Even with just these patterns, you've got an amazing range of styles to pick from.
So, which of these patterns are you going to try out first?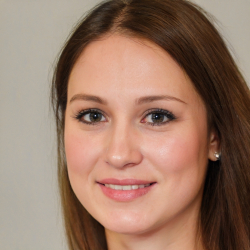 Latest posts by Nancy Adriane
(see all)