Once fall hits, nothing is better than a warm and cozy crochet hoodie. It can be worn on its own, or layered under a thin jacket. The coolest thing about it, however, is that you made it yourself.
While it may seem like an intermediate crochet pattern, it is something that even those with very little experience can master. Even so, it all comes down to the crochet pattern that you have chosen.
Try not to bite off more than you can chew.
If you are looking for some inspiration when it comes to cozy crochet hoodie patterns to make this fall season, then look no further. We have 9 different crochet hoodie patterns to show you.
This lightweight hoodie involves creating several panels which you will then attach together to create the hoodie, with the hood being put on last.
While simple, you will need to ensure you measure both the bust and arms correctly to get the right size needed.
This is a great beginner crochet hoodie as it is a looser fit meaning that if measurements are a little off, nobody will notice!
This crocheted hoodie is another that suits a beginner due to it involving only two basic stitches. Unlike the above which also involves ribbing, this one does not. You will need two different colored yarns, however, as the overall design includes stripes.
Go with a medium weight of 4 when it comes to the yarn. It will give the wearer some warmth, and it is super easy to crochet with.
For an even bulkier hoodie (no wonder it is called 'hibernation'), this pattern involves using a size 5 weight yarn. It adds some extra coziness.
However, you will find that by using the waistcoat stitch, it can take a while to put this hoodie together. Do not let this deter you, however, because this particular stitch creates a sturdy garment.
Here is a tip: use a 7mm crochet hook that is as pointy as possible.
This 'granny stitch' hexagonal hoodie is perfect for those who want something colorful and retro looking. It involves crocheting in the round with multiple colors that is suitable for those who are at an intermediate or advanced level.
The body is created by using two hexagonal 'grannies' which are then joined together. These will then form both the sleeves and body to create the hoodie.
This crochet pattern is a cardigan and hoodie in one. The oversized look is achieved by using a weighted 5 yarn for warmth. You will need to know how to do a special stitch when crocheting this hoodie.
The hoodie is put together by making 7 different panels that make up the final garment. However, putting it together isn't as difficult as you might think, making this achievable for beginners too.
This Veilynn crochet hooded cardigan is similar to the above pattern, however, it includes a peplum-style edge to the bottom, as well as buttons.
This pattern is suitable for all crocheting levels due to it using basic stitches, despite its advanced-looking design. You can also use any super-weighted yarn which will make it extra cozy.
Even so, the peplum may prove difficult for novices to apply, however, the pattern is easy to follow.
The Alamosa crochet hoodie is another cardigan and hoodie in one. While it is one color, if you have some spare yarn, you can use them up by 'color blocking' to make the overall look unique.
To make it you will need to sew rectangles first before putting them all together to create a comfy and thick hoodie.
You will need to work with a ribbed design that is vertical and sleek. Due to it also including pockets, you will want to have some knowledge of working with complex crochet patterns.
It is best to have at least 210 yards of one color and 1020 yards of another to complete this crochet hoodie.
A textured hoodie looks impressive, yet it is suitable for a beginner to get their hook into.
You will need to use at least a worsted weight of 4 yarn for some extra warmth. Any bigger and you may start to struggle to get the textured effect.
Do try to have at the very least 1440 yards worth of yarn.
Final Thoughts
Crocheting a hoodie is something that can be a challenge even for those who feel like they are experienced at crochet. However, do not let that put you off – you will never learn a thing without being challenged.
Hopefully, you have found some inspiration to don those hooks and get crocheting this fall.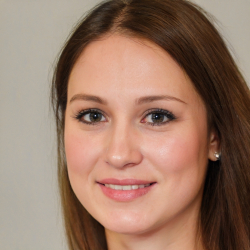 Latest posts by Nancy Adriane
(see all)