When planning your wedding, there are a lot of elements to consider. You want every aspect of your wedding to be perfect and personal to you and your spouse. If you love to crochet, then you can add this as part of your wedding day.
You may crochet bags or even baskets to offer as gifts to your guests. 
Basket patterns are quite simple to follow, and can create beautiful designs that fit within your wedding theme. These baskets will add a special touch to your wedding, that all your friends and family are going to remember and enjoy.
We have collected 10 beautiful crochet wedding basket patterns that you should keep in mind for your big day.
If your guests enjoy gardening or flowers, then why not create a hanging basket in which they can hang their flower pots? You'll make a magic ring, which will then transform into your basket.
The yarn should be quite stretchy to allow various pots of different sizes to fit within.
Overall, this is a really straightforward pattern that takes very little time to complete but still looks very impressive.
Jute twine is used to create this very rustic-looking basket, which will suit all your needs. This pattern comes along with step-by-step instructions, diagrams, and pictures.
Due to the stiffness of the twine, this pattern can be a little more tricky to complete. This pattern is more suited for intermediate and confident crocheters. 
You will create a 14 cm high and 8 cm wide basket. It is your choice whether you crochet the handle as well.
When you are looking for a simple and easy basket wedding favor pattern, then you ought to give this pattern a go. It includes very simple and clear instructions to follow, with images to help ensure that everything goes perfectly.
This pattern is great for anyone new to crochet, and you can use any color yarn that you wish. It asks you to shell stitch 10 rows to create a square. You will repeat this procedure again and sew the two squares together, to create a very delicate-looking wedding favor.
This is a very gorgeous basket from Chic Vintage Patterns, which has quite an open design. The basket might be used as a table decoration or as a gift basket by being filled with flowers or trinkets.
Knit Cro Sheen or bedspread weight cotton are the two types of yarn that are suggested you used to help create this pattern. This is because you need sturdy yarn to help keep the shape of the basket.
Your flower girl will look beautiful when carrying this stunning crochet basket down the aisle. With this pattern, you will create a basket that is around 11 inches high with a long handle and 9 inches wide.
It is perfect for you to store your flowers or petals or any other small objects that are needed throughout the day or ceremony. 
It is recommended that you use cotton yarn for this pattern. While this pattern may take a little time to create, it is perfect for beginners looking to take on a small project.
Depending on the theme or color palette of your wedding, you can continue this with your wedding favors. This pattern, from Justbcrafty, will help you to create mini baskets that can be in any color that you wish.
You'll need a 4 mm crochet hook, and you have the option to create two sizes of this basket. It is a simple project that any beginner should be able to take on.
These pure white cuffed baskets look adorable, and yet they are very easy to complete. You'll need a 5.5 mm hook and a needle for weaving the ends at the end. You will start off by making a flat circle that you will build up.
Then, once you reach a height you like, you can hold the top rows over and stitch your cuff in place. This makes a clean and professional-looking basket that all your guests will love.
With this pattern, you will end up creating a much more traditional-looking basket. This intermediate crochet pattern could make another great flower girl basket. Or, you may wish to create multiple of these baskets to place on each table to hold your wedding favors.
Overall, with this pattern, you can create a basket of your chosen size. Although it is recommended that to stiffen the basket, you need to dip it into sugar water.
For each basket, you will need to crochet 5 granny squares that you can then crochet together. While this is a quick project to complete and your granny squares can include any colors or design that you like.
You do need to be a confident beginner to take this pattern on.
These coil baskets have an amazing rainbow gradient which looks stunning. While this pattern uses t-shirt yarn to make a flexible basket, you could also use a firmer yarn to make a more rigid structure.
With a 3.5 mm crochet hook and very clear instructions, even novice crocheters will be able to make these cute baskets.
Conclusion
You can use your crochet skills to make these beautiful baskets to offer as favors at your wedding. We have offered you 10 of the best basket patterns that we hope have sparked your imagination.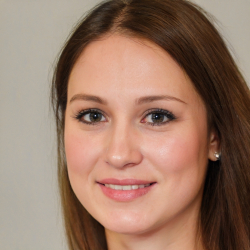 Latest posts by Nancy Adriane
(see all)