When you are just starting to crochet, you will find the process of reading crochet patterns to be incredibly confusing and you will likely have some trouble with doing this.
Reading crochet patterns without any prior knowledge will honestly feel like trying to speak a foreign language.
However, compared to many other languages, learning how to read a crochet pattern is actually not that difficult, and once you have got it down you will understand it pretty easily.
There are some simple steps you will need to take like learning what the stitch abbreviations are, as well as the terminology, and some symbols.
As well as this, you will also need to understand what the requirements for your patterns are, like the type of yarn which you will need, as well as tools and the gauge.
So, if you are learning to crochet, and want to know how to read the crochet patterns, make sure you follow this guide closely!
Learning Crochet Terminology
The first step you will need to do is learn the terminology which is used when talking about crochet, as well as with written crochet patterns. Once you are familiar with these terms, you will know how to use and understand what they mean.
Stitch Abbreviations
These are the stitch abbreviations which you will hear the most often, and they are abbreviations for some of the more common stitches you find in crocheting.
It might take some time to learn exactly what they mean, but once you understand them, it makes learning to use patterns a lot easier.
In alphabetical order: Ch means chain, Dc means double crochet, Hdc means half double crochet, Sc means single crochet, Sl st means slip stitch, and Tr means treble crochet (see also: How To Treble Crochet).
Some patterns will have a legend to remind you what these abbreviations mean, but not all will, so keep this in mind.
Crochet Terms
Other than the abbreviations, there are terms which are commonly used other than these, here are just a few. Inc means to increase, like add stitches, and Dec means decrease like in taking stitches away.
Join will mean you should join stitches together, usually using a slip stitch, and Turn is instructing you to flip your project so you can start a new row of stitches.
Rep means repeat, and Sp means space. St or Sts means stitch or stitches, and Ch Sp means chain space.
There are some other pieces of terminology which are used as well like parentheses being used to group a set of stitches which are commonly used together.
Brackets are used in a similar way, however, they are commonly used to denote a group which needs to be repeated. You can also find asterisks being used to denote a set of instructions which will need to be repeated.
Step By Step Reading A Crochet Pattern
For each crochet pattern you use, there will be standard sections which you will want to know how to understand. You want to pay attention to these descriptions as they are key to you knowing how to carry out a project and to get the best results.
Pattern Tile And Description
Every pattern tends to have a title as well as a description telling you what it is for. You will usually find the pattern sorted into a skill level which will usually be; beginner, easy, intermediate, or advanced.
Tools
There is nearly always a section which will tell you what kind of tools you need to carry out the project, like the yarn, and the other supplies.
You will want to follow the requirements for this at least the first time you try the project, this means getting a hook which is the right size, as well as ensuring that you have enough yarn to work with properly.
You also want to ensure that you are using the right type of yarn to make sure the project turns out perfect.
Measurements And Sizing
This section will simply tell you what the sizing of the final project will be, for example the length and width of a blanket if this is what you are making.
This will, of course, only be achieved if you follow the requirements in the tool section. For example, if you use yarn which is not thick enough, the project will likely end up being smaller than what is said in this section.
Gauge
A lot of crochet patterns (see also: 9 Beautiful Hipster Scarf Patterns For Crochet Inspiration (Great For Summer))will have a gauge section and this will be a swatch which you can do to test if your crochet project will end up being the right size.
This is particularly important if you are making clothing, since you will want to ensure that your final product will fit properly.
Stitch Terminology
Of course, we mentioned the stitch terminology in the previous section, but luckily, a lot of patterns will include a section which will explain to you what these terms mean.
This is usually a very useful inclusion since they may explain how the specific stitches (see also: The Extended Triple Crochet Stitch (ETR): Explained)are being used in the project. So, even if you are sure what these terms mean, it is still worth at least looking over this section.
Notes
Most crochet patterns will also have a notes section which will have some important information which is worth knowing.
Some important pieces of information which are worth knowing are; whether the pattern uses US or UK terminology, whether the pattern uses rows or rounds, which side is the right and wrong side, whether the pattern is a single piece or is going to be seamed.
As well as this the crochet designer will usually also give helpful pieces of information which are worth noting to get the best final results.
Pattern Instructions
Finally, you will reach the main portion with the instructions, this is where you will get your understanding of the crochet language and abbreviations tested.
Make sure you go through the instructions closely before starting any work, and if you are not confident, try watching example videos to help reinforce your knowledge.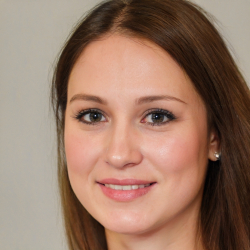 Latest posts by Nancy Adriane
(see all)