Any crochet project that requires you to work in a round will probably start with a magic circle. These things are magic, alright! There are no starting gaps, you can pull the closure as tight as you need to, and it's a quicker way of making a circle out of yarn.
Magic circles are ideal for hats, bags, granny squares, coasters, socks, and more!
You can start round work with a chain, but this will leave a hole at the top of your project. While this might be a design choice, magic circles close this gap entirely and leave the project looking much more cohesive.
This is because they are adjustable. All you need to do is make your magic circle, add your stitches into the ring, then pull the tail end to magic the center gap away.
Magic circles are beginner friendly and quick to master, so let's get started.
What Is A Magic Circle?
A magic circle, or magic ring, is a super quick way to start off any crochet project that works in a round.
What is working in a round, you ask? It's where there is no turning the fabric as you continue adding stitches to your craft. You'll work around and around and around, with only a stitch marker to indicate where one row ends and another begins.
The magic circle uses an adjustable loop in the center of your stitches, which can later be pulled tight to gather all of the stitches in the first row together.
This leaves no gap and perfectly closes the start of your project.
Is The Magic Ring Beginner Friendly?
Yes, the magic ring is beginner friendly – much to some people's amazement. The magic circle technique is fiddly and can be confusing (sometimes we think it's overly confusing!) and this can lead to them giving up.
However, don't be discouraged if you cannot master the magic circle the first or second time of trying. We still remember trying to make a magic circle at least 10 times before actually succeeding our first time!
As with anything, practice makes perfect. Everyone can learn how to make a magic circle with some time, effort, and a lot of patience.
Once you master the technique, though, you'll wonder how you ever crafted without it!
The first thing you'll need, though, is a stellar how-to guide to tell you exactly what to do when making your magic circle. Luckily for you, you've come to the right place.
What You'll Need For A Magic Circle
Most yarns can be used to make a magic circle, and you'll need their corresponding hook to go with them.
One yarn that we have had problems with in the past is chenille yarn. It is created in a looser form which can affect the closure of the magic ring when the tail is pulled. It often reopens while we're working on later rounds, affecting the magic closure.
So, we would stick with another yarn for learning the magic circle technique.
We're using Lion Brand Mandala Ombre Yarn Pure with a 5.50 mm (I) hook.
But you can use any yarn you have lying around. Make sure that you check the corresponding hook size on the yarn's label and use this same hook. Using a hook too large can make your stitches too loose, impacting the effectiveness of the magic circle.
You'll also need some scissors.
Making Your Magic Circle
Here is a step-by-step guide on how to make your magic circle.
Step One
Wrap the tail end of your yarn around the back side of your fingers, holding both ends of the loop with your other hand.
Step Two
Secure the tail end underneath your thumb so it's resting on your pinky finger.
Step Three
Wrap the working end of the yarn over your three middle fingers.
Step Four
Bring the yarn over the back of your fingers again so that the working end crosses over the tail end to make an X shape.
Step Five
Use your thumb, which was previously holding the tail end, to securely hold the center of the X.
Step Six
Now take the working end and pull it over the tops of your fingers and underneath your pinky. Hold the end of the yarn with your pinky while you complete the rest of the steps.
Step Seven
You should now have two parallel lines of wool running down the backs of your fingers. Keep holding the X with your thumb so that they don't come too loose.
Take your hook and weave it underneath the yarn loop closest to your fingertips.
Step Eight
Hook over the yarn closest to your wrist.
Step Nine
Pull the yarn through and over the line nearer your fingertips.
Step Ten
Chain one to secure the loop. If your pattern calls for more chains, by all means, add them here before working on the first round.
Step Eleven
Pull the tail end out of the middle of the circle.
Step Twelve
Now you should be left with a knotted mess of chain that has a clear loop coming off of it. This is the magic circle.
You can now work your stitches into the middle of this circle. Look to your pattern to determine how many stitches, whether they should be double or single, and other important notes.
Step Thirteen
Once you have finished round two, you can pull the tail end of your yarn to close the magic ring. Pull slowly but firmly to ensure that there is no gap between the circle.
Now you can go back to working in a round, with the end of your work all tightened and secured.
Tips And Tricks
Magic circles are one of the most utilized tricks in crochet, and they can save you plenty of time removing the requirement to patch up holes chain stitch has left you with.
However, it can be difficult to wrap your head around the first time you try to master it. There is plenty of room for error. Here are some tips and tricks you can follow to *hopefully* make learning it an easier time.
Don't Pull Your Yarn Too Taut… But Not Too Slack, Either
We know, this is very helpful advice. Unfortunately, the only way you'll learn how much tension to keep on your yarn is by trial and error. Every yarn is different and will need a specific tension, so it's not a one size fits all answer.
When making a magic circle, yarn that is too tight will create a too-small ring so you cannot add stitches. With the yarn too loose, though, the chains won't hold and you'll be left with a magic circle full of holes and inconsistencies.
Make sure that you're holding the yarn so that it is flush against your hands as you make the magic circle. Don't give it too much slack as you make the chain, and definitely don't let go of the yarn X or tail end being held by your pinky finger.
Adjust Your Chains
In step eleven, we used a chain stitch to hold the magic circle together. A common mistake we see in crochet is people not counting this in their patterns.
The chain stitch isn't there just to hold the magic circle – it should also count as a chain when moving on to complete the turning chains in your first round.
Make sure that you adjust your chains (or the number it states in the pattern) according to this rule.
Without adjusting the turning chain number, you'll end up with a gap in your final project from too many stitches not being utilized.
Don't Get Overexcited
We get it – it can be tempting to pull the tail end of your magic circle right away to see whether you've done it right or not. But you shouldn't pull the magic circle tight right away.
You should complete at least two rows of stitches before pulling the magic circle tight. This will give you a better method of pulling your work undone again, should you need to.
Closing the circle too quickly can make it difficult to undo stitches, possibly causing you to waste yarn if you have to cut open knots.
So, make sure you wait until the second row to unveil the magic.
Replacing Other Starting Methods With Your Magic Circle
Now that you have mastered the magic circle, you can substitute it for another starting method that your pattern calls for.
A very popular starting method for older patterns is the four chain stitches joined together to make a ring shape. These might be written like this:
Ch 4, sl st in the first chain. Work the first round in the middle of the chained circle.
Ch 2, 6 sc in 2nd ch from hook.
These methods are fine for starting any crochet project, but they'll leave a gap in your work that you'll need to stitch up at the end. This can end up looking bulky rather than the seamless look of a magic circle.
Fortunately, you can substitute a magic circle into just about any crochet project that works in a round.
With the two examples above, simply substitute a magic ring for the chain stitches. Then start working the first round into the magic ring. Once you've finished the second round, pull the magic ring closed and marvel at the utter lack of gaps.
Frequently Asked Questions
What Is The Difference Between Circular Needles And Magic Loop?
Circular needles are better used in knitting for creating things in a round. However, they can also be used in crochet in the form of double-ended hooks.
While circular needles are effective at working in a round, you'll always be left with a small gap at the top of your project. The magic loop removes all risks of this, leaving the end of your crochet seamless and hole-free.
Can A Magic Ring Come Undone?
Yes, a magic ring can come undone if you don't finish it off correctly. All you need to do here is take the tail end used to pull it closed and weave it into the stitches with a yarn needle. Weave through the stitches in one direction, then turn and weave in the other direction.
The more you weave, the less likely a magic loop is to come undone.
Summary
Thanks for reading our article on how to start a magic circle in crochet. It can be fiddly at first to get the hang of, but once you master it, you'll wonder how you ever crocheted without it!
Make sure that you don't keep the yarn too tight or loose, don't tighten the loop too early, and count your chains correctly. Good luck!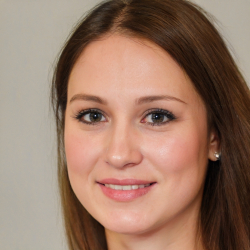 Latest posts by Nancy Adriane
(see all)