Wedding days are supposed to be special.
They're a day that is supposed to be all about the newlyweds, and celebrating the relationship that has blossomed between them, as well as the path that they now take together ahead of them.
However, anyone who knows a thing or two about wedding traditions knows that it's not just about enjoying the day all to yourselves.
Wedding favors are a classic part of many weddings and are a great way for a newly wedded couple to show appreciation for those that have attended to pair witness to this union.
So, on the one hand, you want a day and wedding that is unlike any other, whilst also wanting to find a way to show your appreciation to your guests.
Fortunately, crochet, of all things, has the perfect solution to both problems!
Crocheted Wedding Favor Baskets
Crocheting wedding favor bags and baskets add a personal, hand-crafted touch to an event, while also making a guest's wedding favor something that will stick in their mind long after the wedding is over.
If you're thinking about going down this route, then you'll probably want to try out some of the following patterns that we have assembled for your first!
Starting us off with a simple way of adding a little extra flair to your wedding favor, we have this crochet pattern bag for you to try.
While we will eventually move on to bigger and grabber projects and patterns to work on in this list, a simple crocheted favor bag can sometimes be all that you need to set a wedding apart.
That handcrafted crochet touch is on full display with one of these patterns that can be filled with the perfect small gift.
If you're looking for other potential uses for this pattern, this particular crochet bag also makes for a wonderful item to give a gift in for a baptism as well!
Staying on the simplicity train for a little while longer, this next crochet pattern is also a very simple bag design that can be filled with whatever your chosen favorite gift is.
Still, the crocheted nature of this bag can't be overstated, while the stitching and lace work lends it a professional aesthetic to it.
This isn't some last-minute mad grab of an idea for a wedding favor bag. It looks beautiful.
(Well, at least when it isn't a last-minute idea, at least!)
This crochet pattern yields a result that certainly leans a little more into the basket side of these wedding favor patterns than the bag, which automatically makes it stand out from many other patterns that you'll find out there.
Don't worry about its crocheted nature, however. Just because it is made from yarn, doesn't mean that the handle is flimsy or weak. This basket functions like a true basket, being able to hold a surprising amount of weight inside them!
Now, this is an adorable little pattern that will get a wedding attendant's attention!
Moving away from the other example that we have made, this crochet bag design is excellent for wedded couples that know what sort of item they'll be giving out at their wedding!
Is lip balm a strange favor to give? We'll let you be the judge of that.
But remember to keep your imagination running with these sorts of crochet items. Your wedding favor can be anything that can fit in this crochet pattern!
Is there a greater sound of weddings than the sound of wedding bells ringing?
Well, while these crochet bell(see also: How To Make A Crochet Christmas Bell) patterns are certainly not the massive chiming bells that you'll find ringing on a special day, they do make for a rather amazing little decoration to leave as part of a wedding favor!
(They're also a pretty adorable design that goes well on a Christmas tree too!)
When it comes to wedding ceremonies, bible verses and hymns are often an incredibly important part of many ceremonies.
So, why wouldn't you leave a wedding favor gift that reflected that importance, too?
It's in examples like this that we see the creative potential of crochet for weddings applied. All sorts of little trinkets and gifts are given and received on these occasions, including the crocheted cover for a wedding diary.
The crocheted dress on the bear? Well, that's just icing on the crocheted cake!
Novelty is the aim of the game with this particular crocheted wedding favor.
Small enough to fit inside an appropriately sized crocheted wedding favor bag, these scrubbies are reusable, and fit for use!
Now, if you're looking to give a classy wedding favor gift on your special day, this is the perfect little gift to give.
The two laces for this crocheted hanging pillow allow this little reminder to be placed almost anywhere in the home!
Back to the novelty items for a second, these can cozies are also a great little gift that can fit inside a wedding favor gift bag or basket (maybe one from the patterns we have already shared).
If you're looking to stay on theme, we recommend using light or white yarn, for good measure!
Weddings are often referred to as finding your roosting spot like birds often do when they make their nests.
So, if you're looking to make that metaphor a little more literal, this is both an adorable and elegant little wedding favor that you can gift!
Again, make sure you stay on theme with whatever colors you have chosen!
Final Thoughts
So, there you have it!
As you can see, a wedding favor basket made of crochet might just be the final piece in your wedding plan puzzle that needs to be filled.
We hope that this guide has provided you with plenty of patterns and ideas to think about. Or, at the very least, it has your imagination running with tons of inspiration!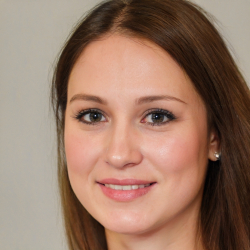 Latest posts by Nancy Adriane
(see all)