Mesh bags, also sometimes known as market bags, are almost Bohemian in its simplicity. A simple mesh to hold your items, lace or string for pulling them tort, and that's all there is to them.
However, with this simplicity also comes versatility. Mesh bags can have a massive amount of range when it comes to their designs, despite being quite plain at face value.
And nowhere is this more obvious than in the many patterns and designs that have been made of mesh bags that can be made with crochet!
This guide will share some of the best out there with you, not only as projects for you to learn how to crochet with but also as sources of inspiration (see also: 9 Beautiful Hipster Scarf Patterns For Crochet Inspiration (Great For Summer))for when you want to make your designs!
We're starting this list off with a nice and simple mesh bag crochet pattern that is a great example of what you can expect from this kind of project that you have chosen for yourself.
As we said, market bags and mesh bags are very similar in many ways and have a very striking appearance, one that is on full display in this pattern.
However, don't let that design full of loops fool you into thinking that these little bags aren't durable.
These guys are tough enough to handle any amount of shopping that you can fit inside, making them just as useful as the traditional mesh bags that you may have seen out there!
Are we pushing the boat out a little by including bucket bags in this crochet pattern guide(see also: The Ultimate Guide To Crocheting A Flat Circle)? Maybe, but we do have a few points in our favor.
For starters, the hamstrings that bucket bags like this pattern come with function very similarly to typical mesh bags, albeit with more material or yarn used.
Secondly, just look at this design and how cute it is! Do you think we'd pass up a chance to share this design just because it technically didn't fit our original brief?
Technicalities aside, the chevron design is what helps this crochet bag stand out, and makes it one that anyone would want for themselves.
One of the other reasons that mesh and market bags are so popular, particularly for goods and food shopping, is that they're usually able to stretch to accommodate the items that you're adding to the bag.
Even a stretched bag can usually fit a few extra apples in the bag with the right material.
And wouldn't you know it? Good yarn also has that same nice stretchy quality to it!
No wonder these bags are such popular projects for people to make!
This pattern helps make yours with both a PDF tutorial that you can read online and print off, as well as a video tutorial to run you through the steps that you'll need to take.
For a beginner, these little touches of accessibility are much appreciated!
Of course, you don't have to use a mesh bag just for shopping or carrying bigger items. They can also be used for plenty of other domestic chores, like holding any dirty laundry.
Anyone who has lived with a messy teenager can tell you that making sure that they've got a laundry bag to hold all their dirty clothes for washing day is essential.
So, craft one of these bags, and you'll have the perfect receptacle to keep those dirty socks, (see also: How To Crochet Socks)pants, and shirts in.
The fact that the handles of this mesh bag can sit on a door knob also makes it easy to palace, as well as remind your kids that laundry always needs to be watched and washed!
Of course, there's no need to make your mesh bag out of a single color, or one that is muted. Sometimes, the best and most vibrant bags that catch people's attention are the ones with the brightest colors.
… Okay, perhaps not the revelation of the century. But you'll be surprised just how many people underestimate what a bright and sunny bag can do for an appearance or outfit.
This market bag in particular stands out, thanks to the pastel rainbow pattern that runs across the outside.
It's adorable, and it has got plenty of utility. What is there not to love?
This bag may not be the biggest on this list. But what it lacks in size, it makes up for in style!
The pattern used to make this bag is a simple, yet elegant lace pattern that anyone can get behind.
Plus, while the bag itself isn't huge, it does have tons of stretching potential, in case you happen to overfill it while at the farmer's market.
Plus, making this bag from wool yarn makes for a bag that is a great eco alternative to many plastic bags out there, so there's no reason not to love this design!
With all the different colored yarns you can use, mesh bags don't need to be pure utility as you're hopefully coming to understand with this guide.
Many patterns, like this Meemanan Patterns-designed mesh bag, blend a cool and effective style into these patterns, all while still being the same efficient and useful market bags that you know and love to use!
Peacock fan stitches take that classic spread of feathers that the famous birds are known for and apply it to a crochet pattern that is equal parts stylish, and efficient when using wool.
Plus, adding a few bright colors will help you fan your favorite colors just like those majestic creatures!
Finally, we've saved the biggest mesh bag pattern for last here!
This is the perfect bag to make (or the best gift to give) for that person that you know loves to spend at markets and big stores. You know the type: If they see a deal, they can't refuse!
So, help feed their shopping habits with a crochet pattern that can keep up with them!
Final Thoughts
So, with all these designs here, which bag will you make first?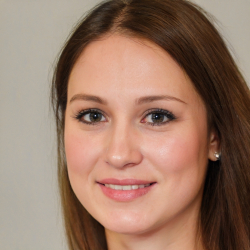 Latest posts by Nancy Adriane
(see all)