If you're a baseball fan, or you've got a baseball fan in the family, then there's a whole load of beautiful baseball crochet patterns that you can use to make really cool, creative baseball crochet items.
In our handy guide below, we've rounded up 10 beautiful baseball crochet patterns for crochet inspiration.
Whether it's little crochet baseballs or even a baseball-themed gnome, you'll find great baseball crochet patterns that you just love!
10 Beautiful Baseball Crochet Patterns For Crochet Inspiration
First on our list is this fantastic crochet baseball pattern! This is probably the first thing you would think of when you picture baseball and crochet, and it's a delightfully cute and soft version of a traditional firm baseball.
As you can see, the detail in the yarn is fantastic! They've got the famous baseball pattern spot on, with the delicate curvy red line that goes around the white ball.
On top of that, there's even some text on the ball, adding more authenticity!
This is a super cute addition for the keychain of any baseball fan! It's the crochet pattern (see also: 10 Beautiful Crochet Wedding Favors Basket & Gift Patterns For Crochet Inspiration)for a tiny crochet baseball and a little crochet baseball bat to go with it.
Even better, the baseball has a small smiling face, with beady eyes and a sweet smile. It even has rosy cheeks! It really helps to bring the baseball to life, and adds loads of personality to this funny keyring. 
If you've got a little baby or child who's a big baseball fan, then this crochet baseball stadium blanket is the perfect gift for them! It's a simple, creative blanket that shows the iconic overhead view of a baseball stadium.
You've got the brown mounds, the green of the pitch, blue stadium seating, and even red bows where the exits would be. 
It's great for playing with, because your baby can imagine there are miniscule baseball games happening on the pitch!
If they've got small baseball action figures, they can place them on the blanket and role-play a baseball game. And when they're tired of playing? They can simply throw the blanket over themselves and go to sleep!
Another great crochet gift for a baby or small child, this is the beautiful crochet pattern for a tiny baseball and baseball mitt.
The detailing on these is incredibly fine, and the use of colors really stands out. The mitt looks exactly like its real life counterpart, thanks to the blend of dark and light browns, despite it being an impossibly small replica!
Similarly, the baseball is immediately identifiable, with its white ball and red line. 
Your young baseball fan can spend ages catching the tiny crochet ball (see also: How To Crochet A Ball)in the tiny crochet mitt – fun!
Next on our list is this crochet pattern (see also: 9 Beautiful Crochet Patterns For Crochet Inspiration For Galah Puppet)for a mini baseball hat. This is another great present for a baseball-loving baby or small child, but it's also a pretty cool thing for an adult baseball fan to have.
Why? Well, you can build up an entire collection of mini crochet baseball hats and display them all in your office.
The key colors of this crochet baseball cap are white and red, which is fighting because it's reminiscent of a classic baseball.
We looked at a keyring of a tiny crochet baseball and baseball bat earlier, but this is a much larger version! On top of that, the ball doesn't have a smiley face either, because this is going for authenticity a bit more.
The crochet baseball is like many of the life-size crochet baseballs you'll find, with fine yarn detailing and the trademark red line.
As for the bat, it's about the size of a small child's baseball bat, which is impressive! It mostly uses brown yarn, but it's got a white handle that's even got ridges on it.
As a result, this is a crochet baseball set that your child could actually play with With their soft crochet bat, they can whack their soft crochet baseball to their heart's content.
It's certainly a lot safer than using a real baseball, which makes this an excellent crochet pattern (see also: 7 Cozy Crochet Hoodie Patterns to Make for Fall)for safe playtime. 
If you've already followed the crochet baseball stadium pattern, then all you need is a crochet baseball player!
Thankfully, this great crochet pattern (see also: 13 Crochet Beach Day Beach Cover-Up Patterns)will help you make your own, which your child can then play with on their stadium blanket. Even more appropriately, this baseball player is a child too!
It's a really detailed crochet figure, with a dark blue cap and shirt, gray pants, and pale blue trainers. Better yet, they even have a crochet baseball bat and baseball in their hands.
This next crochet pattern (see also: 9 Beautiful Lace Crochet Patterns For Crochet Inspiration)is an Afghan rag with a massive baseball illustration on it. This is the perfect rug for any baseball fan, with the massive white ball really standing out against the rug's blue background.
The crochet baseball stadium blanket that we looked at is a great design, but it's unlikely that it'll be big enough to act as an entire bed cover. That's where this design comes in instead!
This is a different, but no less recognizable, overhead view of a baseball stadium. You've got the grass and the dirt, as well as all the bases. In a nice touch, there's even a baseball-covered border at the top.
We're finishing our list with a funny one!
This crochet pattern (see also: 10 Beautiful Crochet Christmas Napkin Holder Patterns For Crochet Inspiration)will give you a little crochet gnome figure, although he's got a cone-shaped hat with a baseball pattern on it and a small baseball bat in his hand.
It's a funny twist on a classic figure, and it's sure to inspire conversation when anyone sees it!
Final Thoughts
There are loads of beautiful baseball crochet patterns available for baseball fans – use our list to find your new favorite ones!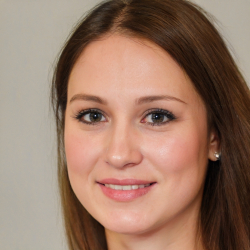 Latest posts by Nancy Adriane
(see all)