Purses are a vital accessory for pretty much any wardrobe ideas you may have (especially if that wardrobe in question doesn't have pockets). But have you considered that they may also look great when they're crocheted?
Crocheting can already make some pretty incredible items of clothing and accessories, from socks and gloves to hats and scarves, to sweaters, choker necklaces, and even toys. Can this pastime also make purses?
Well, it turns out that not only can crocheting make handbags that look good, but work just as well as the original ones!
With crocheting, you get handbags that can not only do all the things that normal purses and handbags can, but have that extra flair factor of benign made by you, and being super soft and comfortable to carry as well.
Plus, with the handbag being made by your own two hands, there's endless room for creativity here. You can add your patterns, colors, and even whole designs when making these items yourself.
Don't believe us, well, just check out our list of amazing crochet purse patterns(see also: 10 Amazing Crochet Toy Snake Patterns To Use As Inspiration ) for yourself! They'll make for both great inspirations, as well as great projects to try out for yourself!
We're starting this list off with a textbook example of what exactly you can achieve in a crocheted handbag with the right tools, yarn, and experience!
For starters, just one look at this item is enough to show you that these crocheted purses mean business. They look just like a classic purse backpack, only with that classic crocheted yarn look!
This also makes them very comfortable and light to carry around, alongside looking great at the same time.
It even has drawstrings for pulling tort! That's some pretty impressive utility, as far as we are concerned!
These crochet handbag patterns(see also: 9 Beautiful Mesh-Bag Patterns For Crochet Inspiration) are pulling out all the stops, aren't they?
The attention to detail on this handbag is immaculate, while still maintaining that classic crocheted looped aesthetic. It's kind of crazy to look at, like some kind of illusion or magic trick!
There is a little extra work that you'll need to do to finish off this particular pattern once the crocheting (see also: 9 Beautiful Crochet Patterns For Crochet Inspiration For Galah Puppet)is finished (the buckles, for example). But once that is done, you'll have a classy handbag that will be unlike anything else out there!
One of the main appeals that crochet patterns (see also: 10 Beautiful Crochet Rose Patterns For Crochet Inspiration)have is adding tons of texture to an item, particularly with a braided design.
So, if you've ever wanted a handbag to have that same feel, this is exactly the kind of pattern that you should take a closer look at.
It's designed like this that shows what these items can do. They look great, they feel great to carry and have all the utility of a standard bag.
It's the whole package!
Those classic french market bags have a certain charm to them, don't they? Their large, basket-like design lets you appreciate the contents of the fresh produce that you've bought from a good market, after all!
Well, since loops are the bread and butter (so to speak) of crocheting, why not try making your French market bag from yarn and a needle? It's a classy project that you won't regret taking up!
One of the things that can make people hesitate to try to make their purses and handbag through crochet is that they seem complicated. They are pretty intricate items, to be fair!
If what you need for your crochet patterns (see also: Easy Cotton Yarn Crochet Placemat Pattern)are instructions that are clear and precise, then you should check out this bag design. Not only does the final product look amazing (I mean, just look at it), but the instructions are nice and large too, making it difficult to misread them.
Alongside the braided pattern, the bobble is perhaps one of the most popular effects that you can get out of a good crochet pattern.
So, why wouldn't we want to see that gorgeous design plastered (or crocheted, rather) onto a lovely handbag?
It looks and feels great, and it is well-made enough to carry pretty much anything that can fit.
It's the perfect present to give to that person in your life that's always complaining about not having enough space to keep their books, phone, or purse on them!
Don't worry, you won't have to mess around with any mosaic tiles for this gorgeous handbag design!
But even so, you may not be able to tell that from far away! The pattern work on display with this design is immaculate, and is sure to catch more than a few glances from passersby as well!
Of course, not every crochet handbag needs to be some perfectly pristine work of art. Sometimes there's beauty in simplicity, too. Which is probably why we love this clean design right here!
That simplicity also makes it a relatively easy crochet bag to try, so beginner crafters out there don't feel left out when it comes to making these accessories from scratch!
Still, there's a happy middle ground between a simple bag, and the crochet equivalent of the cysteine chapel to explore when it comes to crochet purse bags.
For us, this diamond design is one of those happy middle ground. While it may take a little time and patience to get the pattern just right, the result speaks for itself, and is something that you won't want to leave the house without!
There's a certain rustic charm in Bohemian designs that we just can't take our eyes away from. And it's crochet patterns (see also: 11 Beautiful Pearl Choker Necklace Patterns For Crochet Inspiration)like this that only confirm that feeling.
Is it the fact that it's a crochet bag that looks like an old-fashioned produce sack, yet somehow looks timelessly classy? Is it the dependability of items like this? Who's to say?
All we know is we love it!
Final Thoughts
So, which handbag will you make first?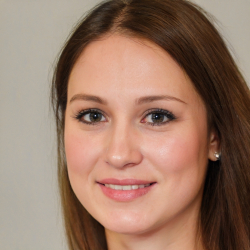 Latest posts by Nancy Adriane
(see all)